Rent or food? Workers cope with month-long government shutdown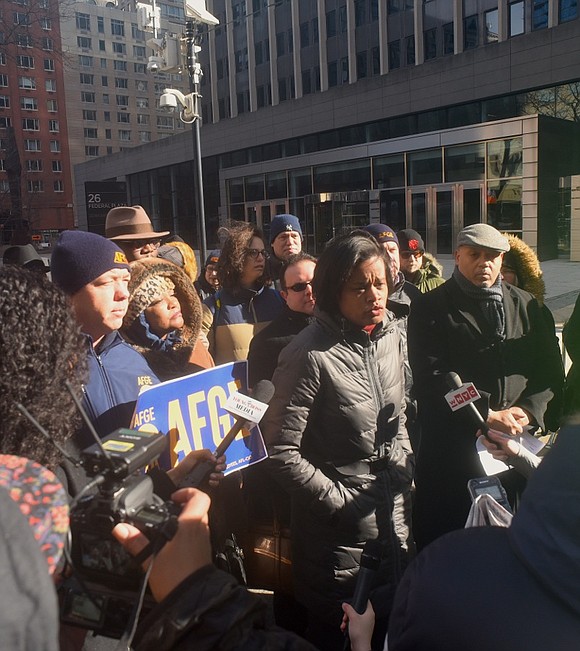 President Donald Trump said last month that he'd take credit for the government shutdown. Citizens are now willing to bestow that honor upon him.
This week, Trump invited some Democrats and Republicans for lunch to discuss the shutdown and spending for border security, including the president's much-touted southern border wall. The Democrats he invited, however, included members of the moderate Blue Dog Coalition, a group Trump thought would be more friendly to his causes.
But all Democrat invitees rejected the offer.
Last month, Trump changed course at the last minute and refused to sign a new budget that didn't include funding for the border wall. He's held the government hostage ever since. But according to White House Press Secretary Sarah Huckabee Sanders, the president invited both Democrats and Republicans to attend.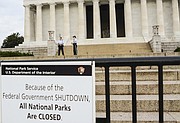 "The president looks forward to having a working lunch with House Republicans to solve the border crisis and reopen the government," Sanders said to reporters. "It's time for the Democrats to come to the table and make a deal."
While the Trump administration waits for Democrats to "make a deal," TSA agents are working without pay, the Food and Drug Administration has cut back on regular food safety testing and the IRS is bringing back more than half of its workforce without pay in time for tax season with officials stating that they will issue refunds but not audit anyone.
And other public sector unions are finding it difficult to console their constituents.
Members of Trump's cabinet have deflected the blame for the shutdown to the point that Department of Veterans Affairs Secretary Robert Wilkie called for the head of the veteran's union to apologize for suggesting that the shutdown would have an adverse effect on veterans.
In a letter, to American Federation of Government Employees President J. David Cox, Wilkie called out Edward Canales, a Federal Bureau of Prisons employee in California and president of AFGE Local 3584, for suggesting in a TV interview that there would be fatalities by suicide if the shutdown continues.
"The notion that most veterans are so fragile from their service that the slightest hint of hardship can push them to the brink of mental breakdown or even self-harm is preposterous," Wilkie wrote in his letter to Cox. "One of the most insulting and misleading stereotypes about veterans today is that of the 'veteran as victim,' which is why veterans and veteran advocates are continuously fighting this shopworn canard."
AFL-CIO Union Veterans Council Executive Director Will Attig took Wilkie to task for immediately pushing back against all evidence that something of this nature would have a negative effect.
"The Union Veterans Council is astonished by VA Secretary Wilke's statement that goes against supporting data, research studies and the majority of mental health experts specializing in veterans' health," stated Attig. "This is an outrageous attempt to distract from the very serious crisis that tens of thousands of veterans have been hurled into with no end in sight."
Attig continued, "The reality is we're hearing from our members on a daily basis. For 24 days we've heard the concerns coming directly to our organization from the veterans themselves. This is why the Union Veterans Council has been proactively addressing the continuing life-stressors facing our membership during the last three weeks and will continue speaking out on their behalf for the foreseeable future."