Willis Richardson, prolific but often ignored playwright
Herb Boyd | 1/17/2019, 4:19 p.m.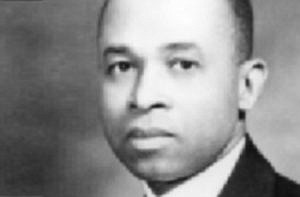 In Sondra Kathryn Wilson's "The Crisis Reader," there's an insightful inclusion in which Richardson reflects on his career and remarks on "Mortgaged" after it was performed by the Dunbar Dramatic Club in Plainfield, N.J. "The rare thing about this occasion," he wrote, "was that out of the eight or 10 clubs producing plays, one Negro club produced a Negro play by a Negro author. The play, which I consider one of my poorest, gained fourth place among some of the best American one-acters." This bit of self-deprecation might fall short of approximating the value of his work. Even so, he expressed dismay that up to that time "none of my three-act plays has had an opportunity to be made visible."
For the next several years his production continued, although six of his full-length plays were never published. Given the meager commercial success of his plays, Richardson supported himself with a full-time job at the U.S. Bureau of Engraving and Printing, where he was employed from 1910 to his retirement in 1955. It was at the Bureau that he met Mary Ellen Jones in 1912, and two years later they married. They had three daughters.
Richardson died Nov. 7, 1977. Over more than a generation of publications, along with his numerous plays, there were essays, fairy tales and histories. He was awarded the AUDELCO prize posthumously for his contribution to the American theater.