This Is Hip-Hop at the Apollo Theater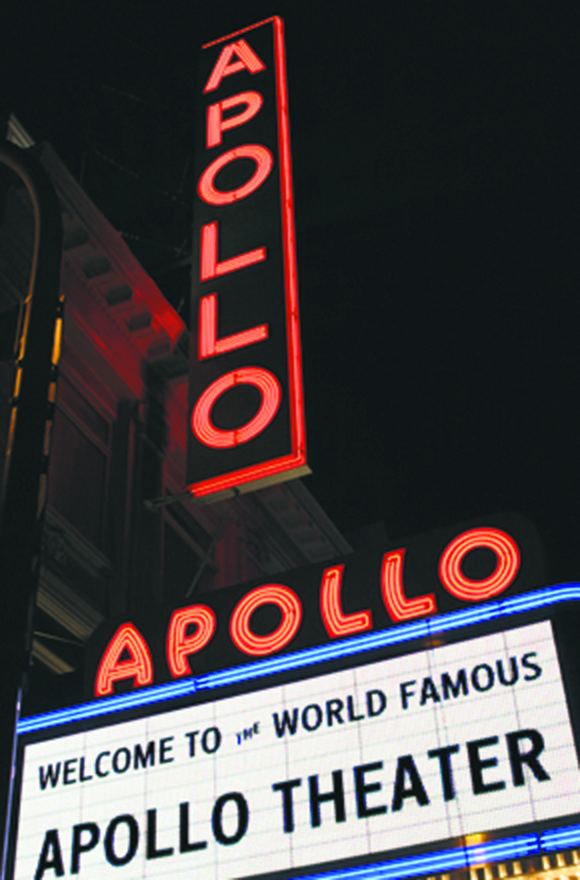 A Golden Era hip-hop concert at Harlem's world famous Apollo Theater Friday evening featured some legendary artists from the New York City metropolitan area who were very popular during the 1990s and who took the capacity crowd down memory lane as they played some classic material. Throughout different portions of the show the artists also paid homage to some legendary MCs who are now deceased.
DJ Funkmaster Flex warmed up the crowd, spinning snippets of several throwback tracks.
First up was Brooklyn's Smiff-N-Wessun, along with several members from their Boot Camp Clik collective, as they substituted for their comrade from Black Moon.
"We're here tonight because Buckshot's recovering," Steel told the audience before he and partner Tek bounced rhymes off each other in their unique, synchronized style, layered by Da Beatminerz's jazzy tracks. "Let's Git It On," "Bucktown, "Sound Bwoy Burial" and "Wrecknize" were some of their tracks performed.
Homage was paid to several legendary artists who have transitioned onto the ancestral realm— Big L, Jam Master Jay, Biggie Smalls, O.D.B., Aaliyah, Big Pun and Tupac.
Next up was New Rochelle's Brand Nubian as Grand Puba, Lord Jamar and Sadat X, who shared some positive messages with the audience before running off some of their motivational tracks, such as "Wake Up," "Slow Down," "All for One," "Allah U Akbar," "Black Star Line" and "Punks Jump Up to Get Beat Down."
"No disrespect to any of the other acts, but this is my favorite group of all time," Flex proclaimed, introducing Long Island's EPMD, who covered their records "It's My Thang," "Strictly Business," "You Gots Ta Chill," "Crossover" and their classic posse cut "Headbanger." Hit Squad member Keith Murray then got onstage and recited his linguistic "The Most Beautifulest Thing in This World."
Then the God MC, Wyandanch, Long Island's Rakim, paid homage to several pioneering MCs "who paved the path," such as Grandmaster Caz, Melle Mel and Kool Mo Dee before performing his set. "My Melody," "Move the Crowd," "Mahogany," "Don't Sweat the Technique," "Paid in Full," "Microphone Fiend" and "I Know You Got Soul" were among the recordings he recited. Often, he sat back and relaxed as the capacity crowd audience chimed in his lyrics word for word.
Then The Lox, from Yonkers, headlined with "It's All About the Benjamins," "Ryde or Die Chick," "Money, Power, Respect" and their ode to fallen label mate Biggie Smalls, "We'll Always Love Big Poppa." They amped the crowd with the hyped up "Wild Out."
Harlemites Black Robb and Fat Man Scoop closed out the show by performing their hit recordings "Whoa!" and "Put Your Hands Up," respectively.