URBAN AGENDA: Communities of Color Hit Hardest by Student Loan Debt Crisis
David R. Jones, Esq., President and CEO of the Community Service Society of New York | 1/24/2019, midnight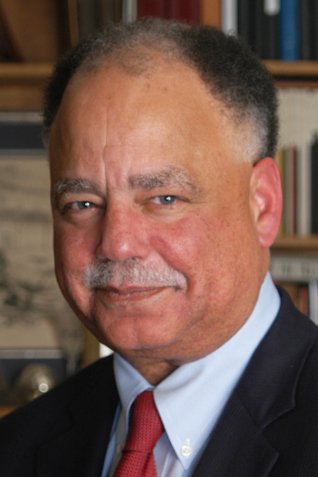 Student loans are imposing crushing burdens on millions of Americans, young and old. The economic hardship, not to mention the pressures of repayment, strikes particularly hard at black and Latino student loan borrowers who default at a higher rate than any other group.
As the costs of tuition and borrowing continue to rise, so too does the default crisis, making it difficult for those burdened by high student loan debt to start a family, buy a car or a home. Nearly a third of people who take out student loans have trouble repaying. The only real winners are unscrupulous for-profit colleges and predatory lenders who enjoy reduced enforcement of consumer protections by the Trump administration.
About 15 percent of adults in New York City have a student loan, resulting in a collective student loan balance of more than $34 billion. Nationwide, student loan debt is $1.5 trillion and growing. Overall the average student, nationally in the Class of 2017, has almost $40,000 in student loan debt.
Those staggering statistics, coupled with the Trump Administration's willful neglect in policing bad actors in the student loan debt system, have prompted attorneys general, statehouses and consumer advocates to step up. In the absence of federal oversight states have filed successful lawsuits against loan servicers accused of illegally running up repayment costs, proposed legislation to regulate and hold loan servicers accountable for fraud, and offered financial help for delinquent borrowers.
My organization, the Community Service Society (CSS), will host a panel discussion on Jan. 31 at Baruch College to draw attention to the student debt crisis and its outsized impact on New York's communities of color, low-income students and their families.
The panel features Seth Frotman, the former student loan ombudsman at the federal Consumer Financial Protection Bureau (CFPB). Frotman resigned last year from the CFPB in protest of Trump administration policies that protect predatory lenders at the expense of millions of borrowers. He has also been highly critical of Education Secretary Betsy DeVos, who has denied help to borrowers defrauded by for-profit colleges and reduced enforcement of consumer protections.

Other panelists who will contribute to the discussion and offer solutions include: Assemblyman Kenneth Zebrowski, Chairman of the Assembly Banks Committee; Daniel Fuller, Deputy Education Secretary in the Governor's Office; Lorelei Salas, Commissioner of NYC Department of Consumer Affairs; Mark Huelsman, Director of Policy and Research at Demos; and Kavya Vaghul of MIT's Department of Urban Planning and Studies.
Older borrowers are also ensnared in the student loan crisis and need help, particularly those saddled with loans but who never completed an associates or bachelor's degree. Through CSS's Financial Advocacy Program, we work individually with clients, many of whom have defaulted on loans and are trying to prevent a bad financial situation from getting out of control, imperiling their future economic prospects for years to come. The clients we see frequently need help navigating the complex student loan debt system so they can choose the best option for them. Some are parents and grandparents who co-signed student loans for their children or grandchildren to attend college but are now facing an uncertain future.