Eleven-year-old prodigy studies physics at Southern University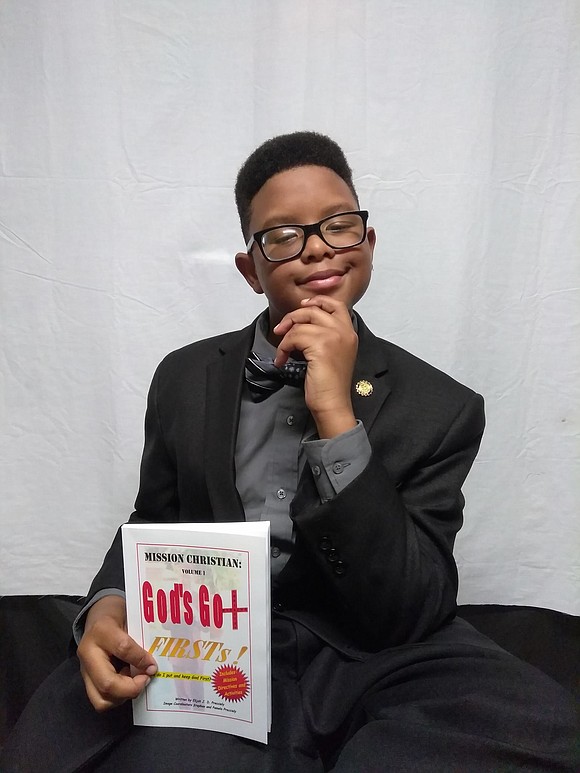 While most 11-year-olds are worrying about video games, TV and sports, 11-year-old Elijah Precciely is worrying about making sure he has enough hours to study physics.
Precciely is currently in his second semester of his freshman year at the historically Black Southern University in Baton Rouge, La. The child prodigy received a full scholarship from the university and has been making headlines ever since.
"This is my environment," he said in one interview. "I love to be up here on campus. I love to learn. But what really strikes me is when some people think I'm 15. Either I'm a tall 11-year-old or a short 15-year-old."
He is reportedly doing well in his classes and is getting along with his fellow students. Faculty members agree he's fitting right in.
"He's more than just a prodigy," said Dr. Manicia Gene Finch, the associate vice chancellor for Enrollment Management. "I think he is a young gentleman and a man of the Holy Spirit, and he's going to fit just as well as he already does here at Southern University."
Precciely is enrolled in Southern's honors college and already has a book published. The young man also has five patents for his inventions. Before being admitted to college, Precciely was homeschooled and started showing signs of his advanced knowledge at age 3.
Along with studying physics, he also has his own radio show on WTQT 106.1 FM in Louisiana. Precciely started taking classes at Southern University at age 8.
"I appreciate that the staff never turned him away with his questions," his mother said. "Sometimes he would want to teach the class and that's okay because they understood that that's the highest form of testing and Elijah has done research on that."
In his spare time, Precciely conducts experiments such as grinding down blue lilies to make ink. He has dreams of also making his financial dreams come true by owning a basketball team.