Community Calendar: July 4 - July 10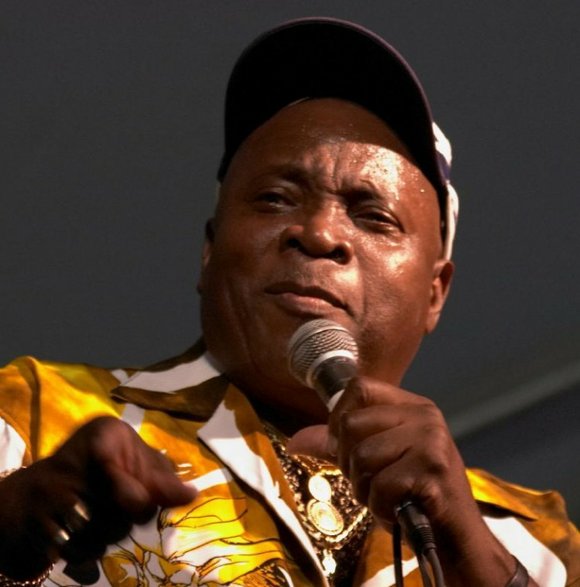 Greetings! As we open up GBE "Black Media Month" 2019, we sadly note the passing of New Jersey media commentator/activist, Kae Thompson Payne, former talk show host at WLIB. Sister Thompson died at age 83 of a cerebral hemorrhage. Our deepest condolences, to her family, friends and fans. Kae was a dear friend, accomplished colleague and a champion for New Jersey, who will be greatly missed.
THEATER 
"Ain't Too Proud" celebrates The Temptations' extraordinary journey from the streets of Detroit to the Rock & Roll Hall of Fame. Written by three time Obie Award winner Dominique Morisseau, choreography by 2019 Tony Award winner Sergio Trujillo. It's Motown come to life at The Imperial Theatre, 249 West 45th Street, Manhattan. Now through July 31. For information, call 844-379-0370 or visit: www.secureboxoffice.com.
"Black Angels Over Tuskegee" is the story of the Tuskegee Airmen: six men, together embarking upon a journey to become pilots in the United States Army Air Forces. Writer, director, actor Layon Gray. The play exposes the still incredible, heroic story and dedication of the men who exhibited the courage to excel, in spite of all the overwhelming odds against them. Actors Temple Theatre, 339 W. 47th Street, Manhattan. For information, call 212-239-6200 or visit: www.Theactors temple.org
"Sistas" produced by three-time Tony winner Hinton Battle and directed by Smash's Kenneth Ferrone. Five women prepare to bury the matriarch of their family. The women discuss their family history and the history of African-American women through popular music, spanning from Billie Holiday to Beyoncé. St. Luke's Theatre, 308 W.46th Street, Manhattan. Saturdays & and Sundays at 4:30 p.m. For information, call 212-239-6200 or visit stlukestheatre.com/
"Native Son" Richard Wright's groundbreaking novel of oppression, freedom and justice comes to life onstage in this timely adaptation. Playwright: Nambi E. Kelley. Director: Seret Scott. In South Side Chicago of the 1930s, Bigger Thomas struggles to create a place for himself in a world whose prejudice has left him with few opportunities. After taking a job in a wealthy white man's house, he unwittingly unleashes a series of events that violently and irrevocably seal his fate. The Duke on 42nd St., Manhattan. First preview: July 17. Opening: July 28 thru Aug. 24. For information, call 646-223-3010 or visit www. dukeon42.org/
MUSIC
The 2019 season of Capitol One City Parks Foundation SummerStage opens with nearly 100 free and benefit performances from 200 artists in Central Park and 17 neighborhood parks across NYC and featuring the best music from around the world. Capitol One City Parks SummerStage presents: Mighty Sparrow / CASYM Steel Orchestra Springfield Park Queens. Friday July 5 at 7 p.m. Ralph McDaniel's and Friends Soul Jam with Blue Magic & DJ Hollywood, Springfield Park, Queens Saturday July 6 at 6 p.m. (FREE) For full schedule-location info, visit: cityparksfoundation.org/ calendar/
The Hall of Fame awardees The Isley Bros announce their "You Make Me Want To Shout" 60th anniversary tour. For more information, visit www.theisleybrothersofficial. com.
Naughty By Nature, Mix Tape Tour, July 5 at 7:30 p.m., Borgata Event Center. One Borgata Way, Atlantic City, NJ 08401. For information, visit ticketmaster.com