Salon Africana, Dr. Lonnie Smith, Cape Town Tour
Ron Scott | 7/3/2019, 11:13 a.m.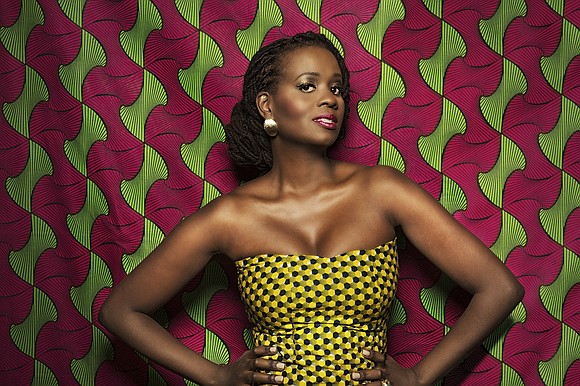 The vocalist, songwriter Somi, whose music has become a definitive source in the realm of jazz, will present her second ongoing performing arts program, Salon Africana. The program is dedicated to bringing some of the most compelling artists from the African continent stateside.
On July 2 and July 3 at 8 p.m., Salon Africana will host a concert with a pair of enchanting African female vocalists representing global music and jazz: Senegal's Julia Sarr and South Africa's Zoë Modiga at Harlem's Africa Center, 1280 Fifth Avenue and 110 Street.
Somi says, "We are inviting audiences to reimagine the global Black experience and to honor the transnational, immigrant, and indigenous communities that today's African artists emerge from." 
Sarr initially made her mark on the Paris music scene as a backing vocalist for such musicians as Salif Keita, Marcus Miller and the legendary Miriam Makeba. Her debut album "Set Luna," featured her longtime mentor Youssou Ndour as a special guest. Most recently, Sarr released "Daraludul Yow," an intimate collection of songs that evokes nostalgia for the native Senegal of her youth.
Modiga draws from the roots of African storytelling, jazz composition and Motown soul that creates her own unique sound. Her debut album, "Yellow the Novel," was nominated for Best Jazz Album and Best African Artist for the 24th South African Music Awards 2018 and was awarded with the Mbokodo Award for music the same year.
Uzodinma Iweala, CEO of The Africa Center stated, "We are very excited to have Salon Africana's music series debut at The Africa Center. Somi's vision of exposing the world to a new understanding of Africa through music and community is totally in sync with our mission as an institution dedicated to new narratives about Africa and its diaspora." 
Tickets are available at https://theafricacenter.org/events-salon-africana-julia For more information about Salon Africana, visit SalonAfricana.org and join the conversation at
@salonafricana.
The doctor is in! When Dr. Lonnie Smith sits at his trusty Hammond B-3 organ he creates a stirring moment so intense it reaches the spirit of the holy ghost. Dr. Smith brings his spirited anointed sermon to the Jazz Standard (116 East 27th Street) July 2-4 featuring his trio with guitarist Jonathan Kreisberg and the young drummer Xavier breaker. Two sets each night at 7:30 p.m. and 9:30 p.m.
On July 5-7 Dr. Lonnie continues with his Octet: trumpeter Jeremy Pelt, tenor saxophonist Joel Frahm (Friday and Saturday), tenor saxophonist Chris Potter, alto saxophone and flute Alexa Tarantino, baritone saxophonist Jason Marshall and drummer Xavier Breaker. With such a vibrant cast of musicians the temperature is sure to be hotter than Florida's summer sun.
For reservations call 212- 576-2232 or visit the website www.jazstandard.com.
Some 800 miles south of Johannesburg's hustle and bustle, resting on the coast of the South Atlantic Ocean lies Cape Town, South Africa. A native friend of the city says it reminds her of San Francisco (the city by the bay) with its many upscale and homey restaurants all cuddled up near the ocean.