Salon Africana, Dr. Lonnie Smith, Cape Town Tour
Ron Scott | 7/3/2019, 11:13 a.m.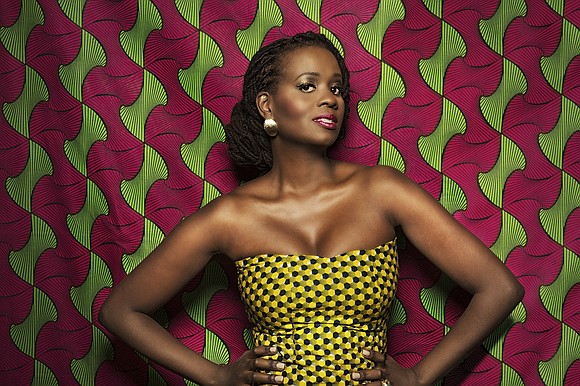 After the Cape Town Jazz Festival that always boasts some outstanding musicians who are definitely worth seeing again, my favorite tourist spots are Table Mountain, beautiful wine vineyards (especially the brand Seven Sisters actually owned by eight siblings, the brother has a separate label, check Whole Foods or Walmart) and the jazz tour.
The Coffeebeans Routes jazz safari is outrageous. The tour consists of a visit to a local jazz musician's residence, where you are treated to a home cooked dinner with lively discussion around the table followed by a live set. On this occasion we visited the home of trumpeter and composer Blackey Tempi where his wife Sheila Tempi treated us to a delicious home cooked dinner. The live improv living room music included Tempi and his friends, bassist Ronald Bashula and keyboardist Mzwakhe Mabones.
We sat down to a great African dinner with a hardy discussion on the Cape Town jazz scene that for the most part does not exist although there is a wealth of talented musicians in the city. Tempi stated that he supplements his income by teaching music lessons in the school. When the school no longer had funds to cover his position he began teaching private lessons at home. "The only problem we have is we need instruments," said Tempi. One of the writers from America agreed to assist in getting him instruments through a program in the United States and the representative from South African Tourism also agreed to assist in whatever way she could which raised a big smile from Tempi.
Tempi noted the only work in the city was playing at weddings and special events. In order to really make money traveling to other cities or countries and performing at festivals was warranted. The trumpeter released a CD entitled "Love and Peace" (Ta Blaques) two years ago, which is quite impressive. He will be returning to the studio for his second project once he saves enough funds for studio and musicians, which is an on-going dilemma in the states as well.
Following dinner and dessert, the trio took to their instruments and got the show started with the rhythmic "The Lion Sleeps Tonight" (a song originally written and recorded by the South African Solomon Linda under the title "Mbube" Gallo Record Company, 1939), the anthem "Give Peace a Chance," a Hugh Masekela tune and a muted Miles Davis tune. They closed with an up-tempo swinging local tune that rocked like James Brown was in the house. Tempi says his influences include Miles Davis, Arturo Sandoval, Art Farmer and John Coltrane. He loves playing muted trumpet on straight-ahead jazz laced with rhythms of his homeland.



The name of the tour is Coffeebeans Routes jazz safari, if jazz is your pastime then this experience will be a real insight into Cape Town jazz and family life. Check Coffeebeans Routes online.