Under-the-radar foodie destinations
SHERYL NANCE-NASH | 7/3/2019, 1:44 p.m.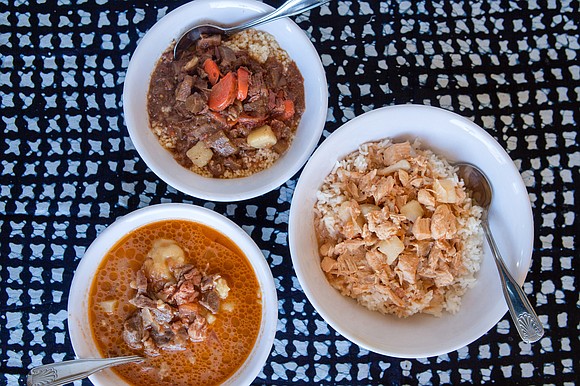 You know Tupelo is the birthplace of Elvis, but these days, the food scene is the talk of this small town. One of the culinary stars is Mitch McCamey, who trained under James Beard Award-winning chefs. Word is he returned home to Tupelo to put his mark on Mississippi, and Southern culinary trends. Food gurus predict his restaurants and concepts will make Tupelo a competitor.  His Kermit's Outlaw Kitchen (KOK) in downtown is the place for cocktails and wood-fired barbecue. The Neon Pig Café is McCamey's eatery for award-winning smash burgers made to order on the grill and great local beer. Other popular places include Clay's House of Pig and Blue Canoe.
Tybee Island, Georgia
The cooking is legendary in Atlanta and Savannah, but don't dismiss little Tybee Island. From fresh-caught low country boils to seafood caught from the shores of Tybee Island the eating is good. If you fancy low country boil, check out The Crab Shack, a dockside restaurant overlooking Chimney Creek and the Atlantic Ocean. Enjoy crab legs, boiled shrimp, corn, potatoes, sausage and crawfish. Locals love Coco's Sunset Grille for its calming view and signature dishes like Lazaretto steamed shrimp. At the Deck Beach Bar and Kitchen, it's all about the fish and chips.
Tucson, Arizona
Bet you didn't know Tucson was the first (and only one of two today) UNESCO designated City of Gastronomy in the United States. You'll taste things there that you can't anywhere else on the planet—cholla buds, chiltepins, mesquite flour and more. You would expect great Mexican food from this southwest locale, but that's just part of the story. Take for example, Downtown Kitchen + Cocktails—James Beard Award winning chef, Janos Wilder offers innovative farm-to-table cooking with global influences and killer cocktails. Then there's Welcome Diner, a southern-tinged, southwestern located, farm-to-table American fare diner where they scratch cook with the finest local ingredients.
But don't skip the classic El Charro. Established in 1922, El Charro Café of Tucson, Arizona is the nation's oldest Mexican restaurant in continuous operation by the same family. Featuring traditional Northern Mexico-Sonoran style and innovative Tucson-style Mexican Food. Legend has it that the chimichanga was created at El Charro.