Brooklyn's International African Arts Festival unites
Olayemi Odesanya | 7/11/2019, 10:56 a.m.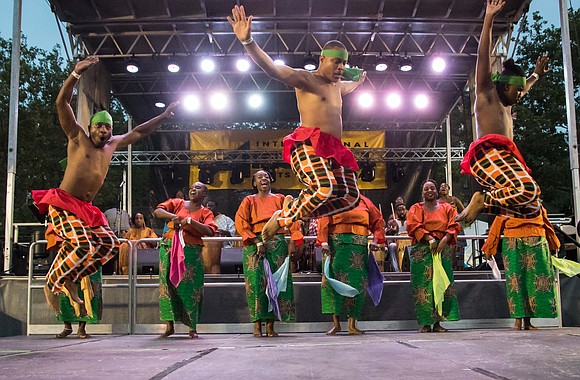 The 48th annual International African Arts Festival declared "Ya Tond la taaba"—we are one!—from Thursday, July 4, 2019, to Sunday, July 7, 2019. Over the long fourth of July weekend the world descended upon Commodore Barry Park in Downtown Brooklyn for this annual celebration of arts, culture and community engagement. Vendors showed African-centered arts, crafts, clothes, food and music. On stage were international artists such as Nkumu Katalay-Congolese, Hypnotic Brass Ensemble, Norman Connors and his Starship Orchestra, Etana, Kuku Mele African Dance, Ray Chew and T.K. Blue's tribute to the late Randy Weston. People came from all over the world to spend four days rain or shine with the locals and people who traveled from across the nation. It was fun for the whole family. A space for cultural expression, education and enjoyment. It is a great Brooklyn tradition.