Countdown clock on Garner: Family, activists trek to DC to demand DOJ action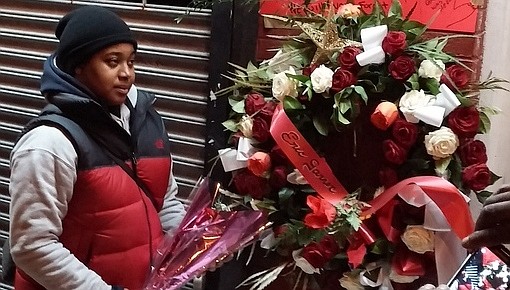 Carr, now an author with her book, "This Stops Today," describes the tome as "a call to action."
"When I found out about my son's demise it just tore me apart. It put a hole in my heart…I had despair, anger, outrage," she said.
Saying that she tries to maintain her composure while keeping "my breakdown moments to myself,"this member of Mothers of the Movement (whose children were slain by law enforcement, "a group that no one wants to be a part of,") Carr explained that she maintains "with the strength of my family and organizations that I have joined; they have helped me to guide my steps and put this in the right direction.
"I have community support from all around the nation, even from people I'll probably never meet. I thank God for them. I vow to not let this get swept under the rug, not just for my son, but other people's children, for the unborn. I have to advocate, because I can't let them keep killing off our generation."
Organizers for the NYC to DC rally stated, "We also encourage organizations, activist-oriented or religious, to provide transportation for their members to join us. This is an unparalleled opportunity to hold our government accountable and to make our voices as a coalition for justice be heard." Scheduled speakers include politicians, activists, Garner's legal team members and supporters.
For more information contact Ghislaine at ghislaine.pages@gmail.com.