The private companies reaping millions from running ICE detention pens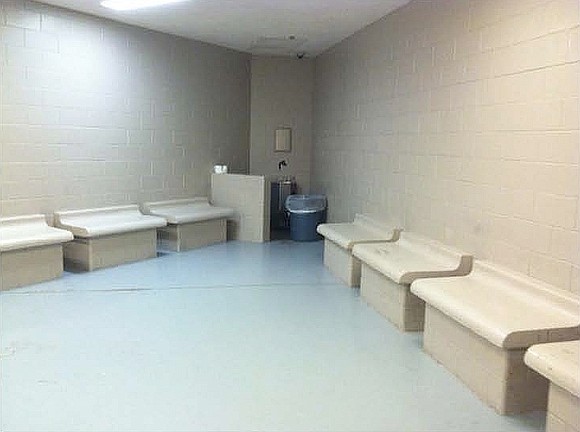 On Friday morning, July 5, #TrumpHasKidsInCages began trending on Twitter. It was pretty significant since it came on the heels of the July Fourth independence holiday and Donald Trump's dictatorial tribute to himself in the U.S. capitol.
But while outrage has to be rightly directed at the administration for the bigoted and xenophobic actions directed toward immigrants, anger must also be directed at the privately run detention companies that are raking in millions of taxpayer dollars monthly for service that is largely sub-human.
Immigration and Customs Enforcement (a department of DHS) contracts with private security corporations to run some of the 250 immigrant detention facilities across the U.S.
Here are some of the companies you should know who are behind the running of Trump's cages according to the National Immigrant Justice Center's three-year Freedom of Information Act litigation. You would be shocked to know that at least two are owned by members of a Native American tribe in Alaska and one by a Sikh church group. But the two biggest by far are The GEO Group Inc. and CoreCivic. Here's what you need to know about them:
The GEO Group Inc.
Headquartered in Boca Raton, Florida, The GEO Group, Inc. specializes in privatized corrections, detention and mental health treatment. It maintains headquarters in North America, Australia, South Africa and the United Kingdom. GEO's U.S. Corrections and Detention division oversees the operation and management of approximately 75,000 beds in 69 correctional and detention facilities. GEO's U.S. Corrections & Detention division provides services on behalf of the Federal Bureau of Prisons, U.S. Marshals Service, and U.S. Immigration and Customs Enforcement, as well as 9 state correctional clients and various county and city jurisdictions. Worldwide, GEO Corrections & Detention oversees the operation and management of approximately 96,000 beds in 134 correctional and detention
facilities.
In 2015, the GEO Group's contracts with the U.S. federal government for operating prisons generated about 45 percent of its revenues. Since 2017, ICE has signed over $450 million worth of contracts to GEO Group. The lobbying arm of GEO Group spent $1.56 million on lobbying in 2018, deploying only lobbyists who previously worked in government. It also contributed $275,000 to pro-Trump super PAC Rebuilding America Now in 2016. In April 2018, a wholly owned subsidiary of GEO Group called GEO Acquisitions II gave $125,000 to a political action committee in violation of the Federal Election Campaign Act, which bars companies with active contracts with the federal government from making political
donations.
2: CoreCivic
CoreCivic, formerly the Corrections Corporation of America, was co-founded in 1983 in Nashville, Tennessee by Thomas W. Beasley, a Republican Party chairman. The company is the second largest private corrections company in the U.S. and manages more than 65 state and federal correctional and detention facilities with a capacity of more than 90,000 beds in 19 states and the District of Columbia. CCA has been the subject of much controversy over the years, mostly related to apparent attempts to save money, such as hiring inadequate staff, extensive lobbying, and lack of proper cooperation with legal entities to avoid repercussions. Reports indicate it has earned $118 million in federal contracts. CoreCivic spent $1.23 million on lobbying in 2018, and also gave $378,000 in contributions to political candidates with 93 percent going to Republican candidates. Since 2017, ICE has signed over $280 million in contracts with CoreCivic.