The private companies reaping millions from running ICE detention pens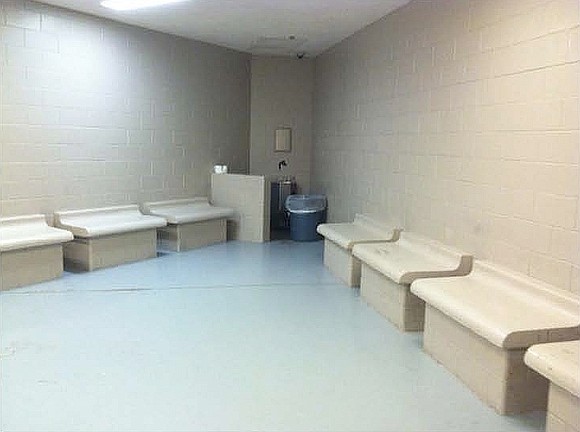 Management & Training Corporation
Management & Training Corporation was founded in Centerville, Utah and operates 24 correctional facilities in eight states. They also operate in Great Britain, under the name MTCNovo. MTC is the third-largest operator of correctional facilities in the U.S. Management and Training Corporation of Centerville Utah runs three immigrant holding facilities in three states, California, New Mexico and Texas.
Immigration Centers of America–Farmville
Immigration Centers of America–Farmville is another facility being contracted by the federal government to house immigrants. The Detroit Free Press said in 2018 that Immigration Centers of America, which operates a detention facility in Farmville, Virginia, was the sole bidder for the former Deerfield Correctional Facility in Ionia. The newspaper says the $35 million facility would house adult immigrants detained by ICE who haven't been charged with or convicted of criminal offenses. This came as Simon Sandoval-Moshenberg, of the Legal Aid Justice Center, told WVTF in Virginia in June this year that there are 24 confirmed or suspected mumps cases at a ICE detention facility in Farmville.
Ahtna Inc.
Ahtna, Inc. is an Alaska Native Regional Corporation established by Congress under the Alaska Native Claims Settlement Act of 1971. It is also one of a number of companies profiting off of the
deportation of undocumented immigrants from the United States. Ahtna runs immigrant detention centers in New York, Florida, and Arizona in addition to the Port Isabel Detention Center in Los Fresnos, Texas. Ahtna will earn a guaranteed minimum of $800 million over the life of the contract at Port Isabel, which has an option to run through 2022 according to The Daily Beast website.
LaSalle Corrections
LaSalle Corrections was founded in Louisiana and currently manages 18 correctional facilities in Louisiana, Texas and Georgia with a total inmate capacity of over 13,000, and leases one facility to a law enforcement agency. Their facilities include detention centers in Texas, Arizona and Louisiana. MOTHER JONES magazine reported in May that since February, U.S. Immigration and Customs Enforcement had started using three Louisiana jails run by LaSalle Corrections to house asylum-seekers. ICE in June added a fourth LaSalle facility: the Winn Correctional Center, a prison designed to hold convicted criminals, not foreigners fleeing violence, persecution and poverty.
GPS–Global Precision Systems
Global Precision Systems is another Alaska Native corporation contracted in border security by the U.S. federal government. It is a subsidiary of Bering Straits Native Corp., and currently has millions of dollars in contracts to provide guards and other supporting operations to U.S. ICE. Global Precision Systems is in a seven-year contract providing detention officers and transportation as well as food service staff to the El Paso Service Processing Center in Texas. It is listed as a "Small Business Administration Small Disadvantaged Business" established in 2009, according to its website.
Akal Security Inc.
Founded in New Mexico by Daya S. Khalsa and Gurutej Khalsa and by followers of the Sikh Dharma sangat, Akal Security Inc. and the Siri Singh Sahib Corporation are security companies which have federal and sub-contracts to guard immigration detention centers as well across the U.S. The company has received over $1 billion in federal security contracts. Akal has worked with ICE (and the INS before it) for 20 years, according to The Medium. These contracts primarily focused on two specialized needs: detention management and transportation, guarding detainees at ICE detention or processing centers, and as aviation security officers (receiving detainees from ICE custody, usually on the tarmac, sometimes chained, handcuffed or shackled, sometimes not), and guarding those detainees on deportation flights operated by ICE Air.
It is time for all Americans to demand better use of their tax dollars. How about paying judges to process the cases of immigrants quicker so the business of detention and the cost to American tax payers is eliminated.
The writer is publisher at NewsAmericasNow.