We're not done: the Queens DA race heads to a recount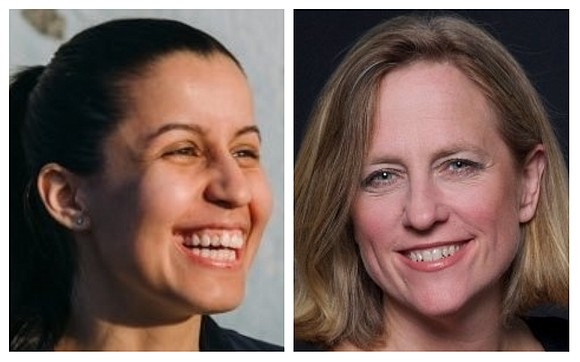 It looked like change was eminent in Queens politics, but a voter recount might say otherwise. Two weeks ago, public defender Tiffany Cabán declared victory in the Democratic primary for Queens district attorney. She emerged from a trove of candidates with 39.6 percent of the vote. Queens Borough President Melinda Katz ended the night right behind her at 38.3 percent.
Katz said that she'd wait for the recount before conceding although she might not have to concede at all.
Despite having a 1,100-vote deficit after primary night, Katz held out for the Queens Board of Elections to count the 3,400 paper absentee and affidavit ballots. With a combo of those ballots plus votes being thrown out based on technicalities, Katz had a 30-vote lead (that's now down to 16). Starting this Tuesday, the BOE started counting 91,000 votes by hand while Cabán and Katz's people went to court to fight over 114 thrown out affidavit ballots. BOE officials said that the recount would take 10 days.
In a statement, Cabán's campaign spokesperson Monica Klein said that the BOE made a mistake by throwing out ballots and vowed to continue to fight to have the ballots counted.
"As we have said from the beginning, and as the New York Times agreed today, every valid vote in this election must be counted. Over the coming days and weeks, we will continue to fight in court and at the Board of Elections to make sure Queens voters are not disenfranchised. Melinda Katz said on election night that every vote should be counted. We hope her campaign will join us in court to make sure that happens—and join our call on Governor Cuomo to quickly sign already-passed legislation that could prevent otherwise valid votes from being thrown out by technicalities.
"We remain confident that when all the votes are counted, we will win," Klein concluded.
Klein's sentiments were also uttered by New York Working Families Party State Director Bill Lipton. In an emailed statement, Lipton said that the BOE is on the verge of disenfranchising eligible voters.
"There is pending legislation that could help ensure that these voters are protected. We ask Melinda Katz to demonstrate her commitment to democratic values by joining us to ask that the Assembly forward the bill to the executive chamber for the governor's signature," said Lipton. "Common sense dictates that where the will and intent of an eligible voter is clear, that vote should be counted. This bill will bring us closer to common-sense and inclusive voting rights for New Yorkers."
But not all agree. New York State Sen. Leroy Comrie said that Cabán's people haven't been forthright with their motives during the recount.
"I think Team Cabán's been very disingenuous about every level of the count," said Comrie. "It's been transparent. The press and media have been there every day. Her lawyers admitted twice that the process was fair and transparent."
Comrie also accused Cabán's campaign of trying to reinstall ballots from parts of Queens more favorable to the public defender.