We're not done: the Queens DA race heads to a recount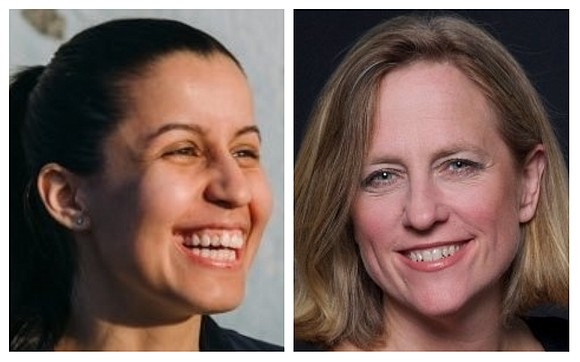 "They tried to cherry pick districts where they had a chance of getting a better outcome," continued Comrie. "It's been a horrible social media campaign full of lies and deliberate disingenuousness. There were people who voted who were registered Republicans or Independents. They're just trying to tell lies and spin the story. I'm disappointed in the campaign."
Cabán's campaign floated the idea that more than 2,000 votes were unjustly purged leading to Katz's current lead.
Last Friday, Katz put out a statement declaring victory once the lead swung to her side.
"We said from the beginning that every vote needs to be counted and that every voter needs to be heard, and now we see clearly why this must always be the case," stated Katz. "I am proud to have been chosen as the Democratic nominee for Queens District Attorney. We know that these numbers can and will be subject to recount, and there may be legal challenges, but what matters most is the will of Queens voters."
New York City Mayor Bill de Blasio stepped into the mix suggesting that state officials look into the Cabán's campaign's claims about the affidavit ballots despite the accusations being unsubstantiated.
The Queens district attorney race has garnered national attention due to key endorsements. Cabán was endorsed by Congresswoman Alexandria Ocasio-Cortez, presidential candidates Bernie Sanders and Elizabeth Warren and the New York Times.
Katz kept her endorsements local with 32BJ SEIU, CWA Local 1180, the United Federation of Teachers, 1199 SEIU and TWU Local 100.
Keith Wright, current leader of the New York County Democrats, said that he found it peculiar that a local race would make national news.
"It's just not done," said Wright. "I applaud the Cabán camp for I guess getting that exposure. But it's just not done at all. This race is a community race. It's Forest Hills. It's East Elmhurst. It's Bayside. It's Southeast Queens. I don't think Elizabeth Warren could tell you where East Elmhurst is."
However, no matter the endorsements, the recounts will determine the next Queens district attorney. New York City Council Member Adrienne Adams said that she's confident that the recount will be handled fairly.
"With such a razor-thin margin between the candidates, it is imperative that every valid vote be counted and the conspiracy rhetoric by individuals that don't necessarily live in Queens or New York City proper be tamped down," said Adams.
New York City Council Member Donovan Richards said he wanted the in-party fighting to stop.
"There is a set process by law that must be abided by and must run its course," said Richards. "What has been disappointing is the rhetoric that has come out of ensuring that all votes are counted. Melinda Katz has spent decades dedicating her life to public service, and the attacks that have been levied against her, especially in recent days; are wholly inappropriate. The language that we use matters, especially with a president who distorts the truth to further his agenda. Democrats should not match the bombastic language that's coming out of the White House with our own hyperbole."