Report: Blacks seven-times more likely than whites to be wrongfully convicted of murder
Stacy M. Brown, NNPA Newswire Correspondent | 7/13/2019, 8:47 a.m.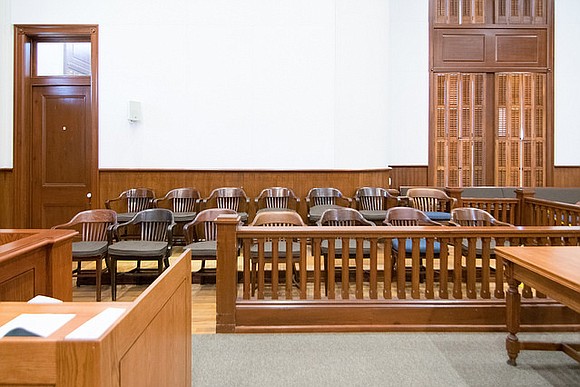 Blacks are seven-times more likely than Whites to be wrongfully convicted of murder.
Further, Black people are three times more likely than White people to be wrongfully convicted of sexual assault.
This is all according to The Innocence Project, which recently shared the harsh reality of being Black behind bars and the survival mechanisms innocent people employ to overcome being wrongly convicted.
"From their very first interaction with the police, to being arrested, booked, charged, convicted, and sentenced, Black people are discriminated against and disproportionately criminalized at every stage of the criminal justice system," according to the Innocence Project report, #BlackBehindBars: Sparking a conversation on the Black wrongful conviction experience in the U.S.
The report, which focuses on incarcerated individuals that have benefitted from the efforts of the Innocence Project, notes that to be a Black exoneree in America means:
You are one of the 222 Blacks of the 365-total exonerees of all races, proved innocent by DNA since 1989, when the first exoneration by DNA occurred. This includes the 84 Blacks on death row that were exonerated (from a total of 164 exonerees of all races)
You spent an average of 10.7 years behind bars for a crime you didn't commit vs. 7.4 years for White exonerees (approx. 25% longer, on average)
"How many people are convicted of crimes they did not commit?" asked Samuel R. Gross, a law professor at the University of Michigan, and the editor of the National Registry of Exonerations in a July 2015 opinion piecefor the Washington Post, " Last year, a study I co-authored on the issue was published in the Proceedings of the National Academy of Sciences. It shows that 4.1 percent of defendants who are sentenced to death in the United States are later shown to be innocent: 1 in 25."
"Death sentences are uniquely well-documented. We don't know nearly enough about other kinds of criminal cases to estimate the rate of wrongful convictions for those," said Gross. "The rate could be lower than for capital murders, or it could be higher. Of course, in a country with millions of criminal convictions a year and more than 2 million people behind bars, even 1 percent amounts to tens of thousands of tragic errors."
"In West Virginia, where I was locked up, all of the guards were white. White inmates got the best jobs and were given a level of trust that black inmates did not get," said Kenneth Lawson, the co-director of the Hawaii Innocence Project.
"The way prison is currently structured, I found myself forced to practice not trusting anyone in prison. I practiced this until it became automatic," Lawson said.
"I was 21 years old when I was wrongfully convicted of murder and sentenced to life in prison," said exoneree Jabbar Collins.
"I spent the next 16 years of my life there, all while prosecutors hid crucial evidence, and yet, not one prosecutor who hid evidence was punished or disciplined. I ask you, how is this fair?" Collins said.