Guyana: not so hidden gem
7/18/2019, 1:25 p.m.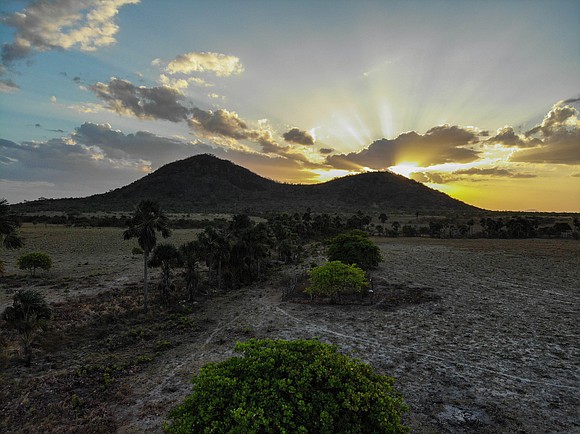 By SHERYL NANCE-NASH
Special to the AmNews
You don't have to search hard to find Guyanese culture in New York City. As of three years ago, there were more than 140,000 Guyanese living in New York City, making them the fifth-largest foreign-born population in the city, according to the U.S. Census' American Fact Finder.
Guyana is familiar, but still a bit mysterious. Many people from the United States haven't traveled there to check it out for themselves. That's changing—and, in fact, some travel pros think Guyana is likely to grow in popularity for a variety of reasons. For starters, it is becoming more reachable with airlines planning to expand their flights there, making it more accessible, and then there's the trend in traveler's seeking adventure, as well as seeking out off-the-beaten-path places.
So if you're curious, there's plenty to learn and explore. This tiny country of about 775,000 people in South America borders Suriname in the east; Brazil on the south and southwest; Venezuela in the west; and the Atlantic Ocean to the north. Georgetown is the center of action. Visitors fly into Georgetown, the nation's capital and where 90 percent of the population lives.
The name Guyana comes from the native Arawak dialect, which means land of many waters; the moniker holds up. Waterways and waterfalls, including Kaieteur Falls—one of the tallest and most powerful waterfalls in the world—can be found here. But, don't come in search of turquoise beaches. Instead, you'll find rivers and creeks for chilling from the heat. Know the sun there is no joke, and hot, hot, hot. But that's part of the fun. The wet season is May to July and December to January, that's not the ideal time to visit.
Often when ex-pats chat about "back home" they're recounting stories about life in Georgetown, however, the treasure lies in the outlying areas, which are made up of savannahs, rainforests and tons of wildlife. Here, there are more than 900 species of birds, along with jaguars, giant anteaters, the endangered Black Caiman crocodile, and Arapaima gigas (also known as pirarucu), the largest scaled freshwater fish.
So what can you expect on your journey through Guyana? Adventure, surprise, a good time for sure.
Start in Georgetown
When you think of a capital city, you likely envision a city all spiffed up with all the bells and whistles. Well, Georgetown is more grit than glitz. That's not necessarily a bad thing. Its rawness gives it a certain, "Je Ne Sais Quoi." Venture here and you're a step closer to earning your cool card. For sure, you'll want to spend a day or two in town. Hit the Bourda Market, the largest of four markets in the city. There are blocks and blocks of vendors selling everything from passion fruit, papayas, plantains, coconuts, guavas, pineapple, peppers, bora (long string beans), cassava, meats, fish, rice, nuts, to cleaning supplies, toiletries, fabric, everything imaginable. While most people are walking leisurely, if you're in a hurry you can drive up in your car and someone will take your order without you leaving the comfort of your car. If you want to take a break from your shopping, pop in to the rum shop. Even at 9:30 a.m. you'll find locals throwing back local favorite Banks beer, downing rum and playing pool. Stabroek Market is also worth a look-see.