Community Calendar: July 25 - July 31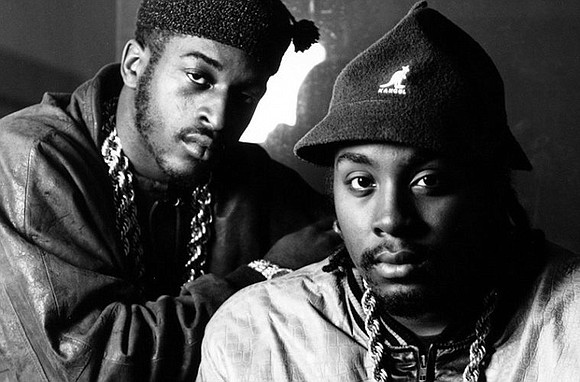 As the heat wave moves through the tristate, the temptation of outdoor live events and physical activities presents a challenge to us all—especially young children, our pets and those of us of a certain age. Doctors advice: drink lots of fluids, but steer clear of alcohol, sugary drinks and caffeine, as these have dehydrating effects. Rehydrate every 15 to 20 minutes if you're active outdoors, even if you don't feel thirsty. Have a sports drink on hand to replace sodium and other minerals lost through sweat. Consult your personal care physician about strategies to protect yourself, your loved ones and enjoy! The "Smooth Cruises" might be a cool option. (See "Music" below)
THEATER
"Toni Stone" written by Lydia R. Diamond, directed by Tony Award winner, Pam MacKinnon and featuring April Matthis in the title role, is a baseball story for the ages. Toni Stone is the first woman baseball player to go pro in the Negro Leagues, and the first woman ever to play professionally in a men's baseball league. Roundabout Theatre, 1530 Broadway, Manhattan. Through Aug. 11 only. For information, call 212-719-1300 or visit: www.roundabouttheatre.org
"Ain't Too Proud" celebrates The Temptations' extraordinary journey from the streets of Detroit to the Rock & Roll Hall of Fame. Written by three time Obie Award winner Dominique Morisseau, choreography by 2019 Tony Award winner Sergio Trujillo. The Imperial Theatre, 249 West 45th Street, Manhattan. Now through July 31. For information, call 844-379-0370 or visit: www.secureboxoffice.com.
"Native Son" Richard Wright's groundbreaking novel of oppression, freedom and justice in South Side Chicago of the 1930s comes to life onstage in this timely adaptation. Playwright: Nambi E. Kelley. Director: Seret Scott. The Duke on 42nd St./Opening: July 28 thru Aug. 24. For information, call 646-223-3010 or visit: www.dukeon42.org
MUSIC
The 2019 season of Capitol One City Parks Foundation "SummerStage" with nearly 100 free and benefit performances from 200 artists in Central Park and 17 neighborhood parks across NYC featuring the best music from around the world. Capitol One City Parks SummerStage presents: For full schedule-location info, visit: cityparksfoundation.org/ calendar/
Coming to Summerstage: "FELA! The Concert," Fri, July 26, 8 p.m.-10 p.m. (Doors open 7 p.m.) Free. Ford Amphitheater at Coney Island Boardwalk, 3052 W. 21st St., Brooklyn. For information, call 718-954-9933.
Brooklyn Borough President Eric L. Adams invites all to the Brooklyn Honors Wingate Concert Series, as they honor the career achievements of artists in gospel, hip-hop, R&B and Afro-Caribbean music, many of which were born, raised and still reside in Brooklyn. Free admission for all. Gates open 6 p.m.; Showtime 7 p.m. for more info and full lineup go to www.wingateconcertseries.com.
Jazzmobile's 55th Anniversary! Jazzmobile's annual free summer mobile concert series returns to the parks and streets of NYC neighborhoods, in all 5 boroughs! Visit: www.jazzmobile.org
Wednesdays Grants' Tomb—
Great Jazz On The Great Hill with The Central Park Conservancy.
Saturday Aug.10, Riverside Drive and W. 122nd Street, Friday's Marcus Garvey Park—Enter the Park at Fifth Avenue and West 124th Street, Manhattan.
Coming: Friday, Aug. 2, Jazzmobile presents in partnership with The City Parks Foundation: