Jazzmobile, Blue Swamini, Settepani, Persip at 90
Ron Scott | 7/25/2019, 12:34 p.m.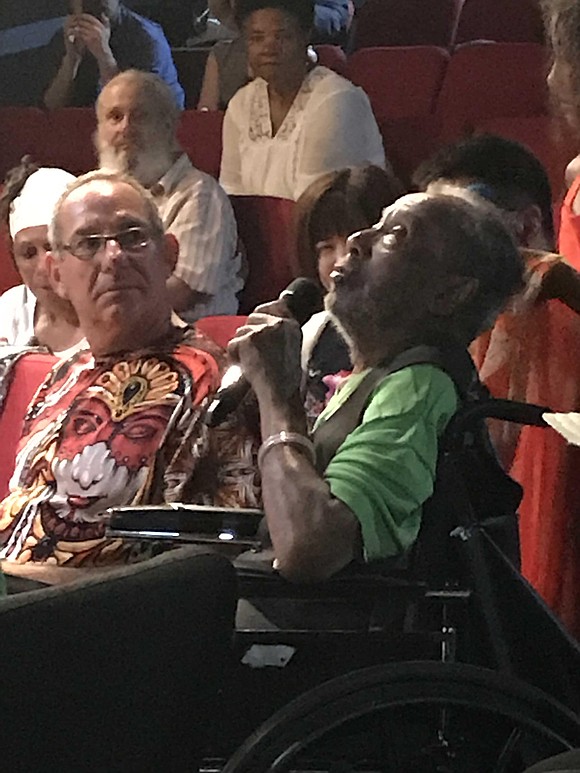 The stirring saxophonist and flutist T.K. Blue will join Jazzmobile on July 31 at Grant's Tomb (Riverside Drive & West 122nd Street), 7 p.m.-8:30 p.m. Blue has played from the Lenox Lounge to West Africa. He was a long-standing member of Randy Weston's African Rhythms group until his death. Blue will surely bring the roots of Africa and Harlem blues to the stage.
Kassa Overall is a music explorer; a drummer, composer, electronics user and producer, constantly working on various projects in real time. He could be looping sounds, playing in hip-hop mode or like an inventor experimenting with electronic percussion sounds or playing music just out of the jazz zone. His most recent album on vinyl "Go Get Ice Cream and Listen to Jazz" "is one of the few genuine-sounding, full-scope amalgams of contemporary hip-hop and jazz to surface in recent years," said Giovanni Russonello in The New York Times.
On July 27 Overall's Blue Swamini will feature harpist Brandee Younger, vibraphonist Joel Ross and bassist Endea Owenson during a performance in Brooklyn at Industry City (238 36th Street). This is a diverse young group in their 20s and 30s whose only intent is introducing listeners to music without boundaries.
Overall was visiting his parents in Colorado during our recent telephone interview as he discussed the group's upcoming gig in Brooklyn. He explained the group's name Blue Swamini actually comes from a composition by pianist and composer Geri Allen which she dedicated to harpist Alice Coltrane, who was a practicing Swamini. The name is from the Hindu religion reflecting a mystic force that we are all one. "Our name draws