Jewelle Blackman's magnificent debut in 'Hadestown' is just Fate!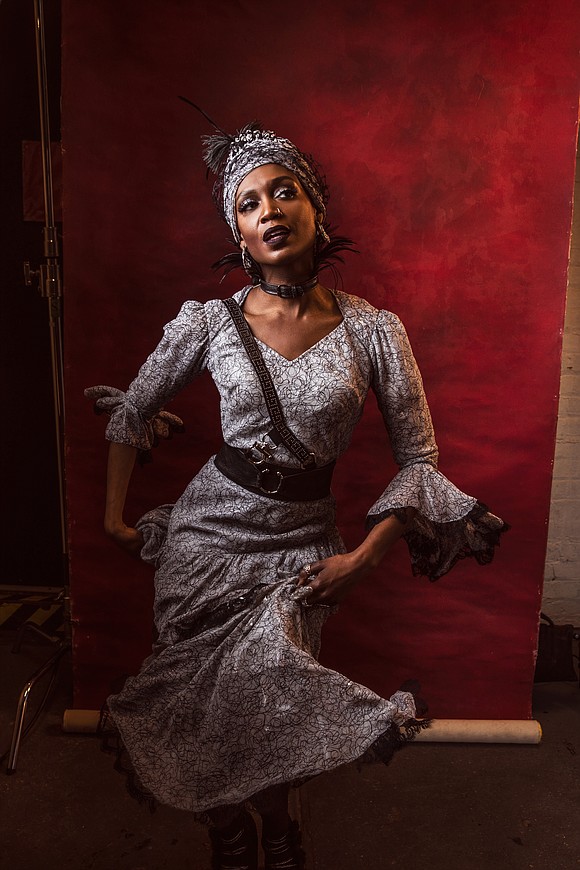 AmNews: What message do you want audiences to come away with when they see
"Hadestown"?
JB: That doubt and fear are very real things that we all struggle with, but the important thing is to persevere through it all. Keep trying, keep persevering because there is always a chance that it could turn out different. There is no fault in trying, and even failing. What matters in the end is that you tried.
AmNews: This cast maintains such a high level of energy. How do you all maintain that from the beginning to the end?
JB: I can only speak for myself, but I truly love what I do and love performing in this show, and once Andre DeShields says "aight?" And we reply "alright" it's like we're all saying to each other that we're on board and gonna take this epic journey together...again. Lol
AmNews: I have not experienced a musical presented on the caliber of "Hadestown" in a long time. What do you think makes this musical such a brilliant, inspiring production?
JB: "Hadestown" stands out because it's not trying to be like anything else. It's only ever been itself. It hasn't tried to fit into any standard Broadway model. It knows it's different and it celebrates that fact. Also the world right now needs a beautiful reminder of what is possible. The team that Rachel and Anais have assembled from the creatives to the cast to the crew are all so special and wildly talented. It's a beautiful reflection of what can be achieved when you lead with love, which is what they did and continue to do.
AmNews: What is it like to work with this unbelievable cast and to have the musical nominated for 14 Tony Awards?
JB: It's been such a beautiful process. The beauty that can be created when respect, collaboration, an open heart and zero egos in the room is something I will always cherish. And the fact that we were blessed with 14 Tony nominations and won 8, including Best Musical, is the cherry on top.