Community Calendar: June 6 - June 12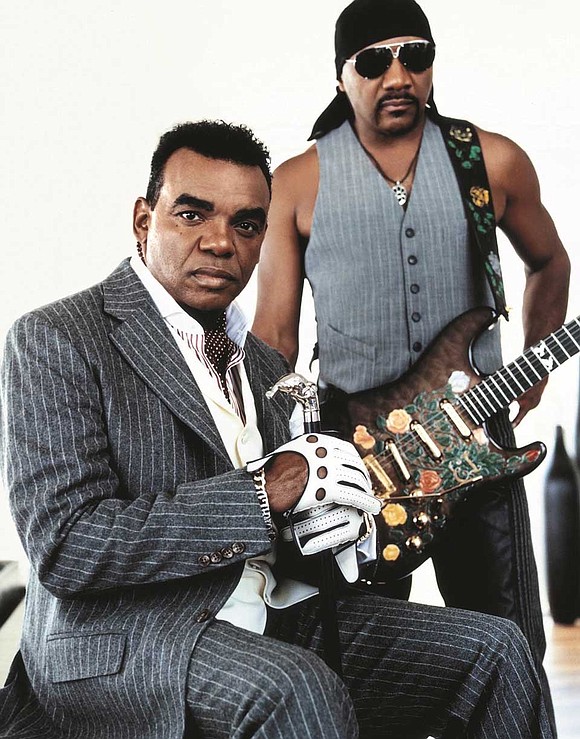 Greetings! GBE Black Music Month 2019 kicks in, with the encore of applause for "Twisted Melodies" the powerful play at the Apollo Theater honoring the late Donny Hathaway, still in the air.
June is also Pride Month 2019 and Juneteenth (See Community).
THEATER

"Ain't Too Proud" is the electrifying new musical celebrating The Temptations' extraordinary journey from the streets of Detroit to the Rock & Roll Hall of Fame. Five guys-one dream with a sound that would make music history. Written by three time Obie Award winner Dominique Morisseau, directed by two-time Tony Award winner Des McAnuff ("Jersey Boys"), and featuring choreography by Tony nominee Sergio Trujillo ("Jersey Boys," "On Your Feet"). The untold story comes to life at the Imperial Theatre, 249 West 45th Street, Manhattan. Now through July 31. For information, call 844-379-0370 or visit: www.secureboxoffice.com.
"Oo-Bla-Dee" follows Evelyn Waters and the Diviners, all-Black, all-female jazz band, as they travel from St. Louis to Chicago to set up a record deal following the end of World War II. Written by Golden Globe Award winner Regina Taylor ("Crowns," "I'll Fly Away"), featuring original songs by Taylor and Obie Award-winning composer Diedre L. Murray ("Running Man," "Eli's Comin'") directed by Tony Award winner Ruben Santiago-Hudson June 8 through 30, 2019 at Two River Theater, 21 Bridge Avenue, Red Bank, N.J. 07701.
Harlem Stage gives voice to the unique experiences of Southern Black Gay Men in its second annual Pride event. E. Patrick Johnson will discuss his collection of oral histories for his book, "Sweet Tea," and how he adapted the book to a stage play and later to a documentary film. WBAI radio's Illustrious Blacks aka ManchildBlack and Monstah Blacks present a gravity defying performance and D.J. set. Saturday June 15, 4 p.m.  8 p.m. Harlem Stage, 150 Convent Avenue, Manhattan. Call the box office at 212-281-9240 or visit harlemstage.org/ becomeamember.
Nuyorican Poets Café and Ishmael Reed present a world premiere: "The Haunting of Lin-Manuel Miranda," a two act play by Ishmael Reed about a playwright, misled by a historian of white history into believing that Alexander Hamilton was an abolitionist. The ghosts of those slaves who were trafficked by Hamilton attempt to educate Miranda, including Harriet Tubman who teaches him about "The Underground Railroad." May 23 through June 6, Thursday-Saturday 7 p.m. or Sunday at 3 p.m. Call 718-288-8048 or visit: www.nuyorican.org.
"Much Ado About Nothing," the Shakespearean classic comedy, features an all Black cast with award winning director Kenny Leon bringing his own directorial twist to the production at the Public Theatre's Free Shakespeare in The Park Series, Delacorte Theater, now thru June 23. www.publictheater.org/ Visit/Delacorte-Theater/.
MUSIC
The Isley Bros announce their "You Make Me Want To Shout" 60th anniversary tour. For more information, go to www.theisleybrothersofficial.com.
Sweet Honey In The Rock celebrates their 46th anniversary! Friday June 7 at 8 p.m., Sony Hall, 235 West 46th St., Manhattan. Call 212-997-5123, SONY box office or visit: www.sonyhall.com/shows/list/.
New Edition's Ronnie, Bobby, Rickey and Mike now known as "RBRM" perform all their smashing hits live in concert with special guest Kid Capri at Kings Theater on Saturday June 8. Kings Theatre, 1027 Flatbush Ave., Brooklyn. Visit www.kingstheatre.com/