Symphony Space presents A Day of John Coltrane
NADINE MATTHEWS | 6/6/2019, 4:34 p.m.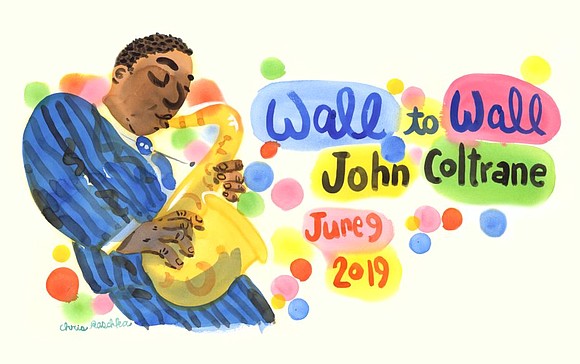 There will also be a performance of Coltrane's elegy "Alabama," which he wrote in reaction to the 1963 Klu Klux Klan church bombing of a Birmingham, Alabama church that killed four young girls.
The second section, which will run from approximately 6 p.m. to 8 p.m., will be, Crits explains, "More classic Coltrane interpreted through music, dance and discussion." Dance Theater of Harlem's Da'von Doane and his dance group, The Shift/Dance Theater of Harlem, will premiere a dance to three of Coltrane's pieces.
The third and final segment is what Critz describes as "Living legends going deep into Coltrane through some of his more transcendent music and some spoken word." Performers will include Miles Davis protege Wallace Roney and Davis' contemporary Gary Bartz.
Of course, the piece de la resistance, which will begin at about 10 p.m., is a performance of Coltrane's perhaps most famous work, "A Love Supreme." "The collective Brooklyn Raga Massive, who plays cross-cultural music through the lens of Indian classical Raga music, will be playing 'A Love Supreme' along with Reggie Workman, who was part of John Coltrane's Quartet." Harpist Brandi Younger will also be performing on "A Love Supreme." Says Critz, "It's probably one of the things I'm most excited about having worked here as long as I have."
This iteration of "A Love Supreme" being performed by this collaboration of artists will also be a first, and promises to be a performance not to be missed.
For more info, visit www.symphonyspace.org/events/wall-to-wall-john-coltrane.