Albany passes historic rent laws
STEPHON JOHNSON | 6/13/2019, 11:40 a.m.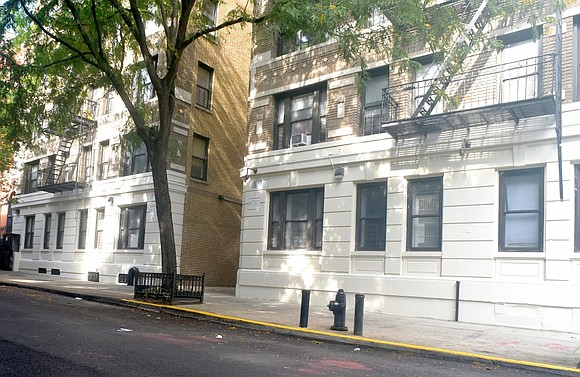 Rent laws were set to expire on Saturday. Albany legislators made sure tenants could rest easy.
This week, the New York State Senate and the New York State Assembly passed a historic set of rent reforms that strengthen rent laws and tenant protections. In a joint statement, State Senate Majority Leader Andrea Stewart-Cousins and State Assembly Speaker Carl Heastie said the bills were a long time coming.
"These reforms give New Yorkers the strongest tenant protections in history," read the emailed statement. "For too long, power has been tilted in favor of landlords and these measures finally restore equity and extend protections to tenants across the state. These reforms will pass both legislative houses and we are hopeful that the governor will sign them into law. It is the right thing to do."
The new state rent reforms include the abolition of vacancy decontrol and vacancy bonus, limiting of rent increases to 3 percent for major capital improvements, preventing landlords from raising rents to the maximum level when leases are renewed, allowing cities and towns across the state to opt into the "good cause" bill and requiring state inspection of some building improvements.
Vacancy decontrol sets rent at market or close to market levels once a unit becomes vacant. Rent control regulates rent increases by consumer price index, percentage of existing rent and a tenant's household income. Vacancy bonus means that once a tenant leaves, the landlord is allowed to increase rent by an extra 18 percent for a one year lease or 20 percent for a two year lease.
Cea Weaver, campaign director of the Upstate Downstate Housing Alliance, praised the State Senate and State Assembly for addressing head on what she felt was a historical wrong.
"The Senate and the Assembly have come together with a proposal to confront decades of injustices in New York State's tenant protection system," said Weaver in a statement. "Housing Justice for All is proud to stand with the State Legislature as it takes meaningful steps forward to end tenant harassment, displacement, destabilization, and rising rents."
There are close to 1 million rent-regulated apartments in New York City, but according to Ava Farkas of the Metropolitan Council on Housing, 300,000 rent-regulated units were lost because of vacancy decontrol.
"Starting in the 1990s, real estate lobbyists were able to carve out major loopholes," explained Farkas. "Rent regulation is supposed to limit how rent increased every year, but landlords have weakened these laws over the past two decades."
During a hearing on universal rent control in Speaker Heastie's district, members of the Northwest Bronx Community and Clergy Coalition and the Upstate/Downstate Housing Alliance gathered more than 1,000 signatures demanding that Heastie and Cousins pass all 9 universal rent control bills before rent laws expire. It came after Heastie criticized their town hall on Twitter.
"I appreciate your enthusiasm for stronger rent laws and as I have said many times over, we are going to pass the strongest rent laws ever," said Heastie. "But please, the next time you have town hall meeting in my district make sure that more than two of my constituents show up!"