Bronx Rising, Brooklyn Jazz, free jazz, Nicole Mitchell
Ron Scott | 6/13/2019, 6:51 p.m.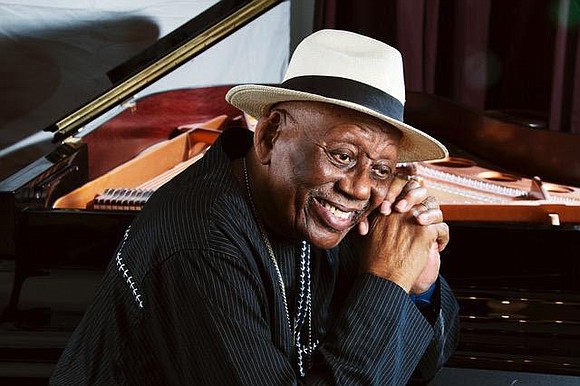 James Reese Europe was a pioneering phenomenon in the world of Black music that translated into ragtime and early jazz. From 1910 to his untimely death in 1919, he was a significant figure from his founding of the Clef Club Orchestra to his days as a lieutenant of the 369th Infantry regiment the Harlem Hellfighters when he was assigned to the French army during World War I. While in France the regimental band introduced that country to jazz.
On June 15, Bronx Rising! pays tribute with the performance of "James Reese Europe & His Latin Connection." Reese's regimental band included 18 Puerto Rican men who helped introduce the U.S. to the tango. They were entrenched in Latin rhythms long before collaborations began between Cuba's Machito and Mario Bauzá and our own Dizzy Gillespie.
The 78th Army Band-Jazz Combo will perform Europe's music, and a dance performance exploring the roots of tango will be presented by ACCENT Dance. This year marks the centennial of Europe's death and many tributes in his honor continue throughout the U.S. and Europe. This tribute will be held at the Bronx Music Heritage Center (BMHC) at 1303 Louis Nine Blvd., Bronx at 7 p.m.
The Brooklyn Jazz Hall of Fame founded by the Central Brooklyn Jazz Consortium is one of the few jazz organizations that celebrates Juneteenth Independence Day or Freedom Day, the holiday that commemorates the June 19, 1865, announcement of the abolition of slavery in Texas, and the emancipation of enslaved African-Americans throughout the former Confederate States of America.
On June 19 at 6 p.m., BJHF will celebrate African-American Freedom Day by posthumously inducting pianist, composer and guru Randy Weston on this day of liberation and during a monthlong celebration of Black Music.
Weston will be joining fellow jazz greats Lena Horne, Herbie Mann and Max Roach among others. Weston was a strong advocate and historian of music's African origins. His music and album concepts often related the sounds and history of Africa that swung in heavy jazz overtones. Weston's induction complements the program's Juneteenth and Black music themes.
The event will include music by the Jazzteenth Freedom Ensemble, Emmanuel Baptist Church Worship Team, and Shanto's Drum Procession. Rising star, flutist Gabrielle Garo, will receive the Deacon Leroy Applin "Young Lioness Award" in recognition of her achievements in the jazz community.
The ceremony will be held at Bedford Stuyvesant Restoration Corporation, 1368 Fulton Street, in Brooklyn. Tickets are available at Eventbrite.
On June 22 The New York Jazz Literacy and Art Society will host The Great Harlem Jazz Summit at Malcolm Shabazz Harlem Market, 52 West 116th Street between 5th Avenue and Malcolm X Blvd. from 1:30-5 p.m.
The concert is free to the public and will feature saxophonists Alvin Flythe and Todd Herbert on tenor and Dr. John Satchmo Mannan on soprano; singers, Lee Olive Tucker, Norma Holmes and Grace Young; tap dancers Gilmore and Makiko; pianists Richard Clements and Rafiq; bassist Norbert Marius; and drummer Taro Yakamoto.
For more info call Rahima
212 662-4493.
Nicole Mitchell is the most exciting innovative flutist, composer and bandleader since Yusef Lateef. Why would we expect any less from the former first chairwoman of the Association for the Advancement of Creative Musicians (AACM).