Bronx Rising, Brooklyn Jazz, free jazz, Nicole Mitchell
Ron Scott | 6/13/2019, 6:51 p.m.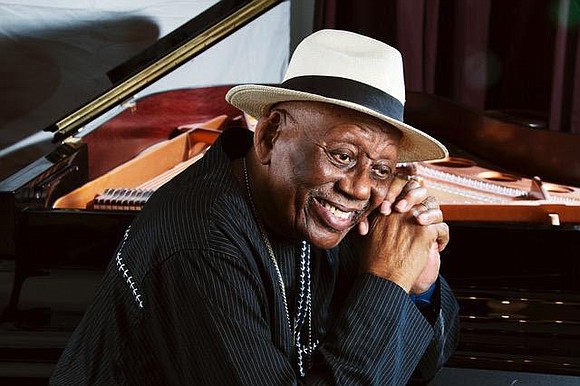 Any time she comes to New York for performances, seeing her is a priority on my music schedule. Her recent weeklong residency at The Stone (an experimental laboratory where rhythms engage bent notes and varied sounds) was a journey of musical enchantment. Each night she collaborated with different musicians. One night included a hard jazz narrative with improvisational twists and turns that included pianist Matthew Shipp, bassist Michael Bisio and drummer Newman Tylor Baker. On my second night it was string voices with violinist Jean Cook, celloist Marika Hughes, pianist Cory Smythe and vocalist Lisa E. Harris.
During a recent telephone interview Mitchell explained the significance of The Stone residency. "Since I don't live in New York it gives me an opportunity to explore new ideas and new collaborations with different musicians," said Mitchell. "The residency was also an opportunity to meet new people and develop different music." She noted with the string ensemble she wanted musicians who were versatile in classical and jazz improvisation.
She is currently putting the finishing touches on her first electronic album. "Electronics gives another dimension to the music," stated Mitchell.
Last year she performed at the Moogfest (the annual event that honors Robert Moog and his musical inventions, celebrating his legacy as a sonic pioneer) in Durham, N.C. "Performing at the festival was a little intimidating,' explained Mitchell. "My solo set was four-straight hours, no breaks. I had to use all my creativity." Fortunately, she wasn't saddled to the flute but was given a few Moog instruments to complement her performance. "I was in complete performance mode and when I looked at the clock there was only 30 minutes remaining," she said. Asked if she would venture a repeat performance, she laughed, "More than likely, yes, it was fun and totally different."
Musicians who have Mitchell's ear include Moor Mother a poet, musician and social activist in Philadelphia and the sound and visual artist Damon Locks Black Monument (he utilizes a lot of vocalists, drums, bass clarinet), and the rocker Chad Taylor. "Music should reflect all aspects of life," said the flutist. She is the founder of Black Earth Strings and her long standing Black Earth Ensemble, who recorded the CD Xenogenesis Suite" (Firehouse 12 2007). It was her first suite based on the "Xenogenesis novels of the great science fiction writer Octavia Butler, who is one of her favorite writers.
On July 1, she takes on a new position as the Dietrich chair of jazz studies at University of Pittsburgh. Since music is an element of life she will have no problem bringing in an Afrofuturist perspective or Butler's science fiction legacy. Here's one of her pearls for thought, "We don't have a real understanding for human progress, technology is here for us but how do we value humanity?"
On the question regarding her varied interests in music Mitchell noted, "It is all music that's why I like bringing it all together."