Michael Jackson Scholarship Program supports students at HBCUs
6/13/2019, 6:54 p.m.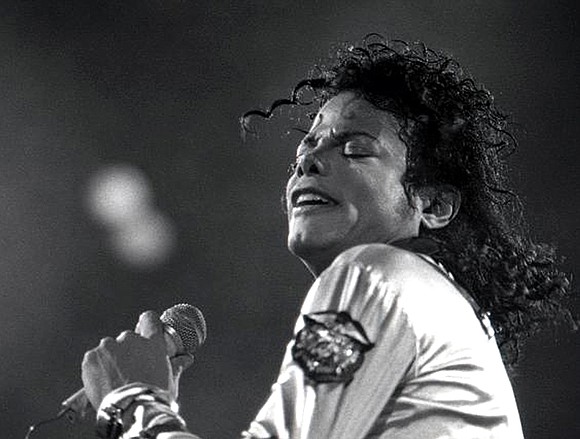 It is college graduation season across the country, and in a couple of weeks we will also recognize the 10th anniversary of the death of the iconic Michael Jackson. Over the past 20 years, 248 college students attending 38 of the nation's historically Black colleges and universities have participated in this annual spring ritual, thanks in large part to the UNCF/Michael Jackson Scholarship Program playing a significant role in providing them needed financial assistance during their matriculation. "For 75 years, UNCF has been committed to supporting HBCUs and to providing education for all who wish to get it, and Michael Jackson's support has lasted nearly half of this organization's very existence," said UNCF President and CEO Dr. Michael Lomax. "We are grateful to Michael Jackson for his long-term investment in helping change the life trajectory of close to 250 students at 38 UNCF member HBCUs in need of a college education that will continue to pay dividends for years to come."
Tongues are wagging that many fans of "The Wendy Williams Show" were shocked to see the troubled talk show hostess recently hanging out with Kim Kardashian, whom she has bashed many times on television, and Kim's momager Kris Jenner. Williams posted photos of her outing on June 7 with the reality stars in Los Angeles on Instagram. In the past, the self-proclaimed "Ghetto Oprah" has attacked Kim on her show and even slammed Kim's marriage to Kanye West. The caption of the photos read: "Friendly With Wendy."
Mission Society of New York City held its 96th annual Founding Families Gala on Monday, June 3, honoring scientist Philson Warner of Cornell University's Cooperative Extension and Grammy nominee Alex Newell at a celebratory event that raised over half a million dollars to support programs that provide young people with a path towards economic opportunity. Although this year's location down on Bowery Street in New York City was a far cry from the elegance of the Mandarin Oriental Hotel overlooking Central Park, causing many longtime supporters to have to choose alternative transportation to the venue, loyal followers managed to enjoy the evening for the wonderful cause of uplifting youth in Harlem and other underserved communities. "We're here tonight for a very special cause and that is to change the lives of the children we serve," said Gala co-chair, celebrity philanthropist/author Jean Shafiroff, in her opening remarks. As always, Ms. Shafiroff was on point. Saving our children is what the Mission Society is all about and no matter what, should always be the focus of this gala.
"A Christmas Carol" is the gift that keeps on giving to Hollywood. Paramount and Kevin Hart have teamed up to develop a remake of "Scrooged," the 1988 Christmas comedy that starred Bill Murray, says the Hollywood Reporter. The update is being eyed as a potential acting vehicle for Hart, who will produce via his Hartbeat Productions. Hart is currently gearing up to shoot "Fatherhood." The actor is one of the voice stars of "The Secret Life of Pets 2," which is currently in theaters. He will next be seen in "Jumanji: Welcome to the Jungle," which is set to open in December.