NY State's first proton therapy center to open in East Harlem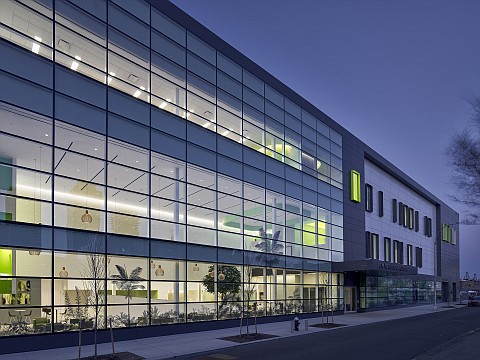 A consortium of New York City's leading cancer care providers are coming together to launch the New York Proton Center—a $300 million, 140,000-square-foot facility in East Harlem. Combining the clinical excellence of Memorial Sloan Kettering Cancer Center, Montefiore Health System, and Mount Sinai Health System with proton beam technology available at only a few other centers in the world, the New York Proton Center will be a valuable resource for patients in the New York metro region and a beacon of top-quality cancer treatment in the U.S.
The center begins treating patients in July and expects to treat about 1,400 patients annually. Proton therapy is an ultra-precise form of radiation therapy that can spare patients the side effects resulting from traditional radiation by minimizing damage to surrounding normal tissues and organs. It has been shown to be highly effective in treating a range of cancers.