Phoenix police incident outrages nation
Couple involved in police brutality case speaks with the AmNews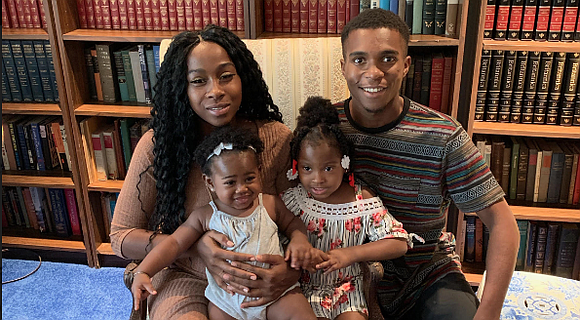 International outrage continues in Phoenix after a video of police drawing their guns on a Black couple and their children who were accused of shoplifting in Phoenix went viral.
Dravon Ames and Iesha Harper, who is pregnant, were confronted by police after a call that the couple allegedly shoplifted from a Family Dollar Store on May 27. The two Phoenix police officers, Christopher Meyer and Nicholas Welch, pulled out their guns when they confronted the family.
The officers use explicit language and threatened to shoot while they surrounded the family's vehicle saying "put your f-----g hands up," and "I'm gonna f-----g put a cap right in your f-----g head." The couple is suing the Phoenix Police Department for a reported $10 million.
Body cameras were not being worn by the officers; however, several videos of the incident have surfaced recorded by civilians. One of the officers slammed Ames on his car and kicked him, and another officer tried to take a baby out of Harper's hands as he threatened to shoot her in front of her children and handcuffed her.
Police officials claimed that the couple stole a doll and underwear. The couple says their young daughter mistakenly took the doll out of the store. Police released surveillance video this week showing what they say is the couple shoplifting from the store. They also said the couple was driving with a suspended license and that Harper appeared to be reaching for a weapon.
No weapon was found on the scene. However, the couple says they were racially profiled and the officers used excessive force. The couple spoke with the AmNews about the situation.
"We are trying to keep our heads up as best as we can," Ames said. "We've just been getting terrorized even more after the fact and we are just trying to stay strong as possible. I think it's amazing how everybody is coming together and looking at the tragedy that happened. I think it's amazing how it's reaching everyone nationally and globally. "
Harper said her children are having difficulty coping with what happened.
"[The children] are doing good day by day. I talk to my daughter everyday about what happened," Harper said. "Try to make our days a little bit easier. We're the survivors of what happened. Ours was on camera. We were lucky. We're just happy to be alive."
Since the incident, Phoenix Police Chief Jeri Williams, who is Black, issued an apology to the family and said that she was "disturbed by the action and language" by the officers. Both officers have been assigned to desk duty as the investigation continues.
Phoenix Mayor Kate Gallego said in a statement that she was "sick" over what she saw on the video and offered an apology to the family. She said the city is speeding up plans to implement body cams for all officers.
Phoenix-based pastor and activist Jarrett Maupin has been assisting the family in the aftermath. He said the officers involved should be fired.