40th anniversary Randy Evans Memorial Scholarship awards ceremony
Rev. Dr. Herbert Daugtry | 6/20/2019, 11:19 a.m.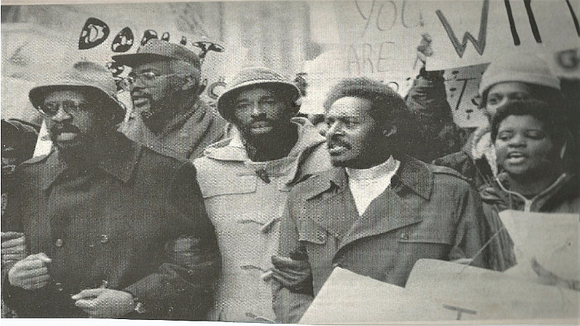 On Saturday, June 22, the Randolph Evans Memorial Scholarship committee will be celebrating its 40th anniversary. The program will take place at The House of the Lord Church (415 Atlantic Ave. between Bond and Nevins Streets, Brooklyn) at 1 p.m., and there will be a reception for former scholarship awardees. At 3 p.m. the scholarship ceremony will take place. The public is invited.
On Thanksgiving Day 1976, Randy Evans, a 15-year-old boy, was shot and killed by a police officer for no reason. On November of the following year, the jury gave a slap on the wrist to the killer cop. The community was furious. The late Jitu Weusi, the late Dr. Sam Pinn, former Assemblyman Al Vann and I provided leadership to an outraged community. Our outrage was targeted at three areas: the business community faced an economic boycott, the courts were confronted with legal action demanding justice, and city government received demands for comprehensive youth programs—there were also continuous rallies, demonstrations, etc. We had three objectives, we vowed to: perpetuate the memory, create a movement and empower the people.
Our ultimate goal was to change New York, America and the world.
I am pleased to say, to the eternal credit of all those involved that we accomplished our three objectives. The movement that we launched in December 1977, under the title of Concerned Leaders and Citizens to Save Our Youth, eventuated into the National Black United Front, which had an impact across America and the world. There were many other organizations that were created and/or enhanced by the 1977 Movement.
And after eight months of boycotting and negotiating, the Downtown Brooklyn businesses agreed to 10 demands. One of which was the establishment of the Randolph Evans Memorial Scholarship. They agreed to fund 10 college bound students for $1500 per year, for five years. After the fifth year, the business community liked the program so much they continued to fund it for another five years. Subsequently, we continued to raise the funds annually. Thus, for 39 years, approximately 390 scholarships have been awarded. Some years, we were not able to raise the entire amount, but every year we have been able to raise enough to fund some students.
I used to say to Mrs. Brannon, Randy's mother, "We cannot bring Randy back, but his life has been the catalyst for major, positive changes in the world. I believe that if Randy had lived, his life would not have been as far reaching as it has been by his death. And if, as I believe, we are here to cooperate with God the creator to perpetuate and enhance the quality of life for all God's people, surely, Randy's life has accomplished that purpose."
It is mind-blowing to contemplate how many have received the Randy Evans scholarship and all the good that they have done in their careers, and the many other ways Randy has influenced people, events and the flow of history.
I dare not forget Arthur Miller. Arthur was killed by a police choke-hold June 14, 1978. His death on the heels of Randy Evans' death helped fuel the movement, and made success inevitable.
Added to the significance of this year's ceremony is that it's the 400th year of our ancestors' enslavement in the U.S.A. It is to be hoped that this year's awardees will remember not only Randy Evans, our ancestors, Sam Pinn and Jitu Weusi, but all of the Black youth who have been killed by the police; and so, commit their lives to building a better world. When their time comes, they will leave behind a proud legacy that will inspire future generations.
Check out "Rev. Herbert Daughtry's Reflections" on Facebook. Follow me: https://www.facebook.com/HDGlobalMinistries. Visit me: www.herbertdaughtryglobalministries.com.Watch me: https://tinyurl.com/herbertdaughtry