D-Day 75 years ago: Make sure the battle to defeat tyranny continues
Gregory Floyd, President Teamsters Local 237 and Vice President-at-Large on the General Board of the International Brotherhood of Teamsters | 6/20/2019, 11:42 a.m.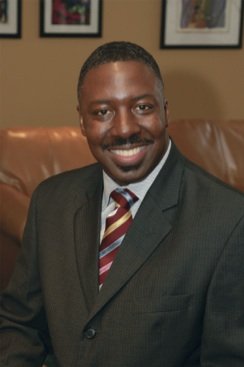 You probably saw the pictures. Sixty veterans, well into their 90s, recently participated in the Normandy American Ceremony on the sun-drenched bluff above the Normandy beaches where 10,000 of their comrade soldiers gave their lives 75 years ago. One veteran on the stage with the world leaders received a helping hand from France's President Emmanuel Macron, as he struggled to stand up to pay tribute to his fallen brothers during the dramatic ceremony. Seventy-five years earlier, 19-year-old Private Russell Pickett was a member of the famed 29th Infantry Division that was among the first to land and storm the French beaches at Normandy. Considering that an 18-year-old soldier then would be age 93 today, this commemoration is expected to be the last to include living D-Day veterans.
D-Day was the greatest amphibious invasion in history. Almost 7,000 vessels, 11,500 airplanes and 156,000 Allied soldiers crossed from Britain to five beaches in France to create a foothold against Nazi Germany. With the Soviet Red Army moving in from the East, the purpose of the maneuver was to begin the liberation of Europe from Nazi domination. It was the turning point of the War. With months of secret planning, this make-or-break military operation, which included soldiers from the United States, Britain, Canada and the Free France Movement, endured anywhere from 2,500 to 4,500 casualties before the broad front of soldiers even landed, neck-deep in the water, to make their way to beaches peppered with German snipers with machine guns, land mines, bodies and barbed wire. Stories of the heroism and suffering, terror, chaos and errors—paratroopers being dropped in wrong places, landing craft off course and heavily-laden troops dumped into too deep water and drowning—are put in proper perspective by the words of those who lived through the experience. President Franklin Roosevelt, for example, said, "They fight not for the lust of conquest. They fight to end conquest. They fight to liberate." British Prime Minister Winston Churchill noted, "Never in the field of human conflict was so much owed by so many to so few." General Eisenhower, at the 20th anniversary, said, "These people gave us a chance, and they bought time for us, so that we could do better than we did before…to preserve freedom and systems of self-government in the world." And, at the last D-Day ceremony to mark the 70th anniversary, President Barak Obama reflected, "It was unknowable then, but so much of the progress that would define the 20th century, on both sides of the Atlantic, came down to the battle for a slice of beach 6 miles long and 2 miles wide." President Trump, speaking at the 75th anniversary, was surely correct when he called these veterans "…among the greatest Americans who will ever live."
But just as D-Day marked a turning point in history, some now question whether this was an end to an era? The devastation wrought by the war helped to create a decades-long spirit of cooperation between European capitals that gave rise to the European Union. The European Union was viewed as cementing the Allied peace, and America became firmly ensconced as the savior of democracy—the free world's protector, its police force. Times have surely changed. Britain is now in a national debate about leaving the European Union. America, under the current administration, seems to no longer relish its former status as democracy's "watchdog," following instead a philosophical shift toward "super nationalism" resulting in concerns from old allies who fear abandonment. Some wonder: "Is this the new norm? Is this the beginning of an international trend where World War ll alliances and their memories reflect something applicable generations ago, but hold very little political cache for today's generation and seemingly not enough to bind us forever?" Even Pope Francis recently weighed in on this question when he said, "Someone could ask under his breath, 'Is this the end of a 70-year-old adventure?'"