D-Day 75 years ago: Make sure the battle to defeat tyranny continues
Gregory Floyd, President Teamsters Local 237 and Vice President-at-Large on the General Board of the International Brotherhood of Teamsters | 6/20/2019, 11:42 a.m.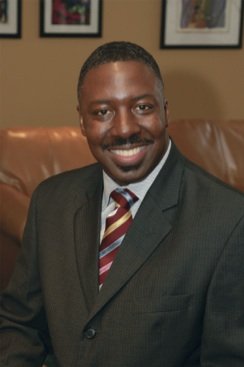 As D-Day soldiers and Tuskegee Airmen age and leave us, we may lose not only a living reminder of a gloried past, but also of a citizenry that instinctively knew that freedom is an earned privilege—something not bestowed upon us, but rather the result of a struggle to achieve and to maintain. How we proceed from this point will set the American path for the immediate future and beyond. We can debate how to proceed, but one issue of surefire importance in defeating tyranny that is almost upon us is the 2020 Census. Although it is done every 10 years, its impact can be permanent. At a recent House panel discussion at LaGuardia Community College, Congressman Meeks said it best. He argues that this is the most important federal effort since the Civil Rights and Voting Rights Acts of the 1960s, declaring, "That's what is at stake here." Everything from federal funding to representation in Congress is contingent on the Census count. For example, before the 1950 Census count, New York State had 45 seats in the House of Representatives. Today, we have 27 Congress members and the fear is that we will lose two more of them; $678 billion in federal aid is up for grabs—$73 billion for New York alone. Money for Medicare, Medicaid, highway and transportation infrastructure, education, school lunches, and Supplemental Nutrition Assistance Programs for women, infants and children are just some of what is at jeopardy for the undercounted and the uncounted. Although the U.S. Supreme Court is currently reviewing the legitimacy of including a new question on the 2020 Census pertaining to the individual's citizenship status, called for by the Secretary of Commerce, Wilbur Ross, who oversees the Census and which Census experts view as a veiled way to suppress participation, despite the ruling, a climate of fear is already permeating the Census process. If people aren't counted, we lose out. For New Yorkers, and especially for public sector union members, the effect will be devastating.

As we commemorate the sacrifices of D-Day veterans and celebrate the valor of all of our soldiers, participating in the 2020 Census seems like the least we can do to continue their fight for our core values. Remember: Nazi Germany was built to create a "master race." It did this by exclusion and terror. The 2020 Census is the best weapon to combat today's tyranny in our own country. Let's use it. We count, but you must be counted. Much is at stake.

Gregory Floyd is president of Teamsters Local 237 and vice president-at large on the General Board of the International Brotherhood of Teamsters.