Jazz Power Initiative
Ron Scott | 6/20/2019, 11:42 a.m.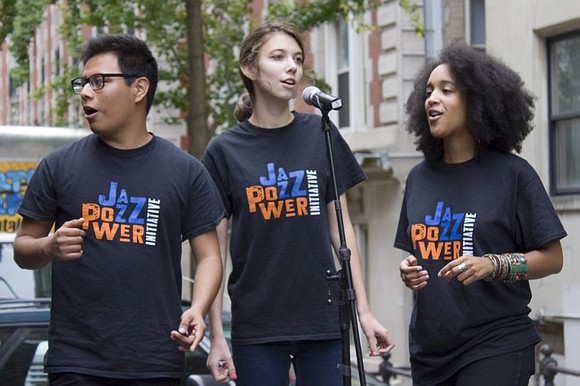 He says, "Our job here at JPI is to transform lives by inspiring self-expression, leadership and diversity through the power of jazz education. We have skilled artists including Antoinette in voice, dance and theater. Hundreds of young people, seniors and teachers are involved in the rich cultural traditions of this music." Based in Inwood, JPI annually conducts projects in Washington Heights, Harlem and the Bronx. Some programs are offered online in Spanish, including singing Duke Ellington songs in Spanish at the Duke Ellington Elementary School in Washington Heights.
Scholarships are given to 20-25 students for a 12-week immersion into jazz voice, movement and theater. Zah! Students receive $1000 scholarships for private lessons in voice and piano that prepare eighth graders for high school auditions and 12th-graders for college auditions. Performance venues include Jazz at Lincoln Center and the WBGO FM Kid Jazz Series.
"Brian's talent, charisma and passion for the mission of JPI is helping us grow and sending a message to young people we serve that they can reach for the stars too while training and taking stock in their inheritance of jazz and blues music," stated Yamin.
On June 24, the JPI youth workshop will also perform "Nora's Ark," the jazz musical at Iglesia Presbiteriana (21 Wadsworth Ave. near 175th Street, Manhattan). Both performances are FREE and open to the public. For more information about the JPI youth programs contact info@jazzpower.org or call 917-818-1759.