Boy hit by stray bullet in Crown Heights shooting might never walk again, father says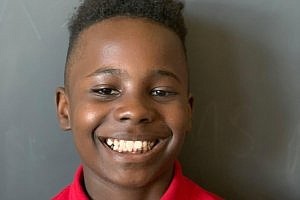 An 11-year-old boy who was one of two people shot by stray bullets on a Brooklyn street Thursday might be paralyzed, his father told PIX11 News Monday.
The father said his son, Jayden Grant has been suffering paralysis, and he's not sure if Jayden will ever walk again. A GoFundMe has been set up for his medical expenses.