Community Calendar: June 27 - July 4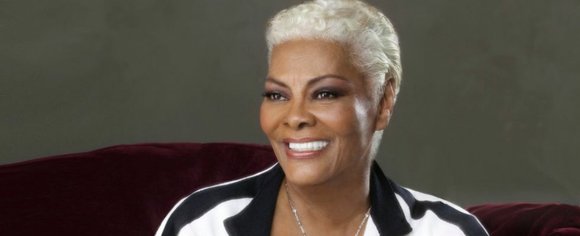 In NYC that means an amazing array of free music and events, from SummerStage to The Charlie Parker Jazz Festival, Harlem Week and more. SummerStage events will feature LED screens, a new sound system, and a higher, larger, and stronger stage canopy will complement the bigger stage. The price tag for this renovation project was $5.5 million, but the price for the public to enjoy it is still free with the exception of specific fundraising events.
Tap legend and maestro Savion Glover's latest original work, "Lady 5" at Savion Glover's "BaRoQUE'BLaK TaP Café," will have its world premiere at the Joyce Theater from July 2 through July 6. The premiere celebrates Savion's 35th year in show business this year.
THEATER

Woodie King's New Federal Theatre has set four plays for the June 2019 edition of its annual Ntozake Shange Readings Series. The series will run four Tuesdays during June 2019, with all readings at Castillo Theatre, 543 W. 42nd Street, Manhattan. Admission is free and donations will be gratefully accepted. Box office is www.castillo.org; the box office number is 212-941-1234. For complete information, visit www.newfederaltheatre.org.
"Ain't Too Proud" celebrates The Temptations' extraordinary journey from the streets of Detroit to the Rock & Roll Hall of Fame. Written by three time Obie Award winner Dominique Morisseau, choreography by 2019 Tony Award winner Sergio Trujillo. It's Motown come to life at The Imperial Theatre, 249 West 45th Street, Manhattan. Now through July 31. For information, call 844-379-0370 or visit: www.secureboxoffice.com.
"Much Ado About Nothing" the Shakespearean classic comedy features an all Black cast with award winning director Kenny Leon bringing his own directorial twist to the production at the Public Theatre's Free Shakespeare in the Park series, Delacorte Theatre. Now through June 23. Visit: www.publictheater.org/Delacorte-Theater/. Come hear these transformative voices.
"Choir Boy." The Charles R. Drew Prep School for Boys has been dedicated to the education of strong, ethical Black men. One talented student has been waiting for years to take his rightful place as the leader of the legendary gospel choir. But can he make his way through the hallowed halls of this institution if he sings in his own key? Music filled work on Broadway. Playwright Tarell Alvin McCraney, Oscar-winning screenwriter of "Moonlight" and a recipient of the MacArthur Fellowship Grant. Trip Cullman directs (Murder Ballad).
"Oo-Bla-Dee" follows Evelyn Waters and the Diviners, all-Black, all-female jazz band, as they travel from St. Louis to Chicago to set up a record deal following the end of World War II. Written by Golden Globe Award winner Regina Taylor ("Crowns," "I'll Fly Away"), featuring original songs by Taylor and Obie Award-winning composer Diedre L. Murray ("Running Man," "Eli's Comin"), directed by Tony Award winner Ruben Santiago-Hudson. Now through June 30, at Two River Theater, 21 Bridge Ave., Red Bank, NJ 07701.
MUSIC
The 2019 season of Capitol One City Parks Foundation SummerStage, with nearly 100 free and benefit performances from 200 artists in Central Park and 17 neighborhood parks across NYC featuring the best music from around the world. Capitol One City Parks SummerStage presents: Young Ma 7, Funk Flex, Friday June 28 at 7 p.m., Betsy Head Park, Brooklyn./ Mighty Sparrow / CASYM Steel Orchestra Springfield Park Queens. Friday July 5 at 7 p.m. Ralph McDaniel's and Friends Soul Jam with Blue Magic & DJ Hollywood, Springfield Park, Queens Saturday July 6 at 6 p.m. (FREE) For full schedule-location info, visit: cityparksfoundation.org/ calendar/