Josephine Harreld Love, pianist and devoted arts advocate
Herb Boyd | 6/27/2019, 12:46 p.m.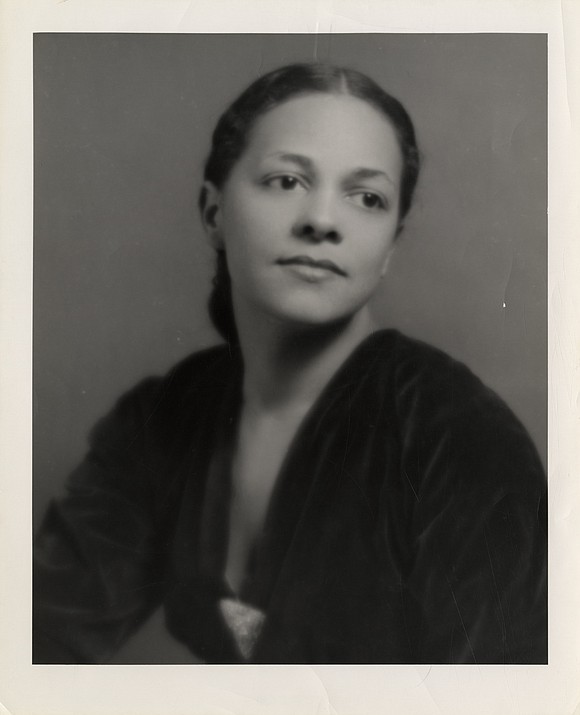 A generation has gone by since Josephine Love's Your Heritage House was among Detroit's most prominent cultural sites. Even so, there are many who recall her and the significant role she and her institution played in educating the community on the city's important legacy, particularly in the fine arts and crafts.
She was born Josephine Harreld on Dec. 11, 1914, in Atlanta and was the product of a very distinguished and accomplished family. Her father, Kemper Harreld, was a highly regarded concert violinist and the first director of the Morehouse College Glee Club. Her mother, Claudia Turner, of white and Native American ancestry, was a poet. William Jefferson White, her maternal grandfather, was one of the founders of Morehouse College.
"I was one of those children who did not resist the plans of a parent for his or her career," she told Marlene Chavis in an interview published in "Untold Story" edited by Alan Govenar. "I grew up in a home surrounded by musical people and permeated by music." By the time she was three her father tucked a violin under her chin but she gravitated to the piano and at a very early age began to pick out tunes. "I have always had what is known as a good ear and could play easily what I had heard."
At the age of 12, she was a professional pianist and often gave recitals when she wasn't accompanying her father to his violin concerts. She studied piano with her father and with the esteemed Hazel Harrison and composition with Walter Piston.
This natural ability was accentuated at Spelman College where she majored in English with her ongoing study of piano and violin. Inevitably, she was a member of the Spelman College Glee Club and the Spelman-Morehouse Chorus and the University Players. In 1932 she was the recipient of the William Travers Jerome award for arrangement of the Negro Spiritual "You May Bury Me in the East." A year later she won recognition for her musical setting for the Greek tragedy "Antigone."
At the Juilliard School of Music in 1934, she completed postgraduate study and two years later received a master's degree in musicology from Radcliffe College and subsequently attended the Mozart Academy in Austria. She made her concert debut as a pianist in 1939 in San Diego. Later she was the accompanist for Anne Brown who had been chosen by George Gershwin to play Bess in the original production of "Porgy and Bess."
In 1941, a year after meeting William Thomas Love (1901-1966), a physician, they were married. They had met after her recital at Second Baptist Church in Detroit. A year later they were back in Detroit where she established a music studio. Soon, after beginning with only a few students, her lessons attracted more and more young people who were not only interested in learning to play the piano but in the other arts activities. From this growing interest she co-founded Your Heritage House, providing children with a variety of artistic outlooks, from puppetry to painting and sculpture, all of which had been Josephine's endeavors.