Josephine Harreld Love, pianist and devoted arts advocate
Herb Boyd | 6/27/2019, 12:46 p.m.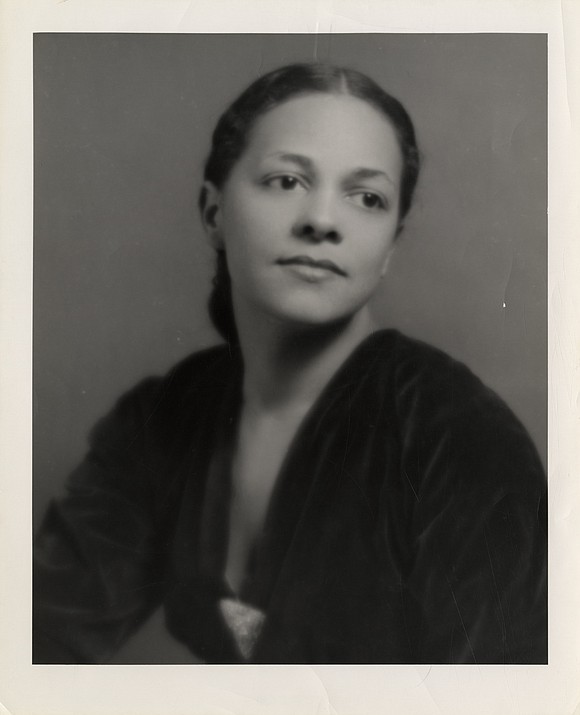 During her interview with Chavis, Josephine explained the process of programs at Your Heritage House. "The youngest children are two-year olds who can attend a Family Arts Workshop with their parents," she began. "At four years, Creative Movement is offered, and at five, Explorations in Art and Music, the beginning of learning about producing and putting together musical sounds. This is coupled with the introduction to visual art. Sketching, painting, sand casting and other types of ceramics, paper sculpture, collage, note reading, pitch recognition, and techniques of learning to perform on simple easily mastered musical instruments comprise the Explorations in Music."
Besides the various classes, Your Heritage House featured forums for plays, recitals and lectures with visitations from noble artists and writers. One memorable occasion was the appearance of the poet and storyteller Sterling Brown who regaled the audience with his memories of teaching at Howard University and traveling across the country reciting poetry.
Over the ensuing years, Josephine and Your Heritage House nurtured thousands of children in their artistic ambitions, several of whom like the painter Alvin Loving have achieved global recognition. The impact of her advocacy came home to her during a visit to Washington, D.C. in 1979 to attend a dinner sponsored by the National Black Child Development Association. "There was someone present from every period of my life up to now—adults who had been children in my programs, older adults who had known me as a child, childhood playmates, and one of my own children. In the audience were three young women who were in the Merry MADS! They are educating their children in the arts as they were educated, they said."
There was a time when the walls of Your Heritage House were festooned with certificates, plaques, and commendations citing the influence Josephine and the House played in developing and teaching children about the arts. Included among the awards was one in recognition from the Detroit Chapter of Jack and Jill of America, 1971; as well as others from the Great Contributions to Black America Award, Wayne County Community College, 1975; Children's Service Award, National Black Child Development Institute, 1978; Virginia Kiah Honor Certificate of Service Award, National Conference of Artists, 1980; Spirit of Detroit Award, 1982; Outstanding Leadership Award and Barbara Rose Collins Community Service Award, 1983; Creative Projects Award, Alpha Kappa Alpha Sorority, 1983; Focus and Impact Award, Oakland University, 1984; Arts Foundation of Michigan Patron Award, 1987; and Institution Builders Award, National Black Arts Festival, 1988. 
Josephine served on a number of boards and review panels, lectured widely on the arts, and published a number of articles, including biographical sketches of Hazel Harrison and Azalia Hackley.
She died in 2003 and is buried in Detroit's historic Elmwood Cemetery.