'Sea change' in Queens? Cabán declares victory, Katz doesn't concede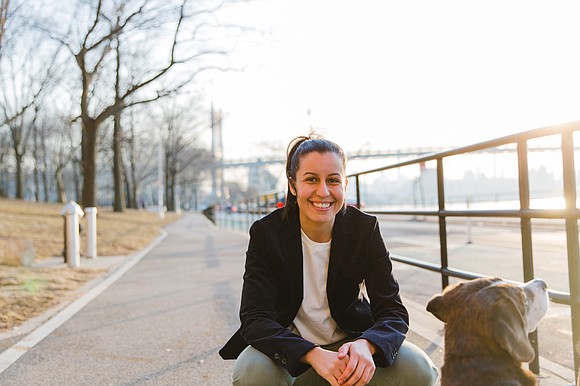 Tiffany Cabán may have proved that last year's election of Alexandria Ocasio-Cortez wasn't a fluke.
The public defender declared victory in the Queens district attorney race Tuesday ending the night with 39.6 percent of the vote and Queens Borough President Melinda Katz tailgating her at 38.3 percent. Greg Lasak, who the Queens Bar Association declared the most qualified for the position, got 14.5 percent of the vote. Mina Malik got 3.9 percent. Over 99 percent of the vote had been counted going into Wednesday morning.
The winner of the primary is more than likely to win the general election in November. The winner will take the place of former Queens District Attorney Richard Brown, who passed away in May.
Katz, however, said she's waiting for the remaining 3,400 paper absentee and affidavit ballots to be counted before she declares anything. Nevertheless, Cabán took to Twitter to thank everyone who helped her during her campaign.
"We have built the most powerful, the most diverse, the most beautiful coalition that a borough-wide race has ever seen," said Cabán. "From formerly incarcerated folks to sex workers to undocumented immigrants to community-based organizations & activists to local & national elected officials."
Katz had the backing of many unions, being endorsed by the likes of 32BJ SEIU, CWA Local 1180, TWU Local 100, 1199 SEIU and the United Federation of Teachers. Many pundits looked at the Queens borough president as the favorite once she announced her desire to run. New York State Gov. Andrew Cuomo also threw his weight behind Katz's campaign.
But Cabán received the endorsements of Ocasio-Cortez, presidential candidates Bernie Sanders and Elizabeth Warren, the New York Times and the Working Families Party. New York Working Families Party Director Bill Lipton isn't waiting for the paper ballots and took a proverbial victory lap.
"We have a criminal justice system that lets the rich off easy and cracks down hard on poor people, people of color and immigrants," said Lipton in a statement. "But there has been a sea change in America on the politics of criminal justice. Tonight is more proof that the era of chest-beating 'tough on crime' is over. The era of a criminal justice system that sees success as locking up as many undesirables as possible is over. The era of mass incarceration is over.
"Tonight's victory is most of all a victory for the humanity of those at the margins of society that have been criminalized and incarcerated for no good reason," Lipton continued. "This is a victory for people who want to see a criminal justice system with justice and safety for all." Lipton also noted that the Working Families Party spent, in total, $250,000 in support of Cabán's candidacy.
Cabán campaigned on a platform that would push back against racist law enforcement, end mass incarceration, rely on community-centered solutions to problems and decriminalize sex work. VOCAL-NY Action Fund Co-Executive Director Alyssa Aguilera said that Cabán's potential victory would be a "seismic shift" from the tough-on-crime era of prosecution that has destroyed Black and Brown and low-income communities.