The Congressional Black Caucus: Not always in headlines, but never on the sidelines
By Julianne Malveaux, NNPA Newswire Contributor | 3/2/2019, 7:59 a.m.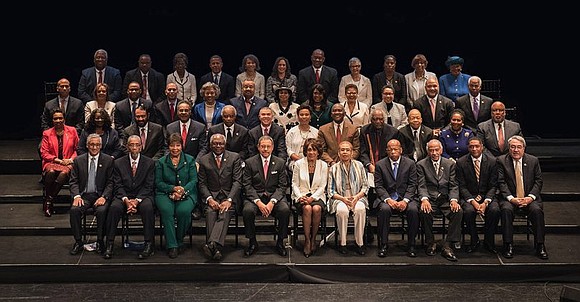 In celebrating the Congressional Black Caucus, I'm not touting their perfection, because the collective caucus is flawed as any other organization. My biggest bone to pick with Caucus members is all of them won't sign or align themselves with HR 40, the reparations legislation that Congressman John Conyers (D-MI) introduced thirty years ago. Many say the reparations conversation is impractical. From my perspective, if you are interested in economic justice, you must be interested in restorative and reparatory justice for the descendants of the enslaved people who built this country. That means developing public policy to close the wealth gap. That means developing public policy to increase access to education. That means educating a nation with leaders and teachers who seem to think it is okay to run around in Blackface, hand children cotton bolls or more alarmingly, have children (in South Carolina) actually pick cotton and sing slave songs. That means examining the ways that racist (yes, racist) legislation has exacerbated, not closed the wealth gap.
Our Congressional Black Caucus and, indeed, the Democratic Party that all of them belong to, is flawed, but there are accomplishments, as well. The challenge for us is to lift up the accomplishments amidst a culture that values scandal instead of achievement.