URBAN AGENDA: Transit Fares Are Rising. Fortunately (or should we say Finally) Fair Fares Is Now on Track to Provide Relief
David R. Jones, Esq., President and CEO of the Community Service Society of New York | 3/7/2019, midnight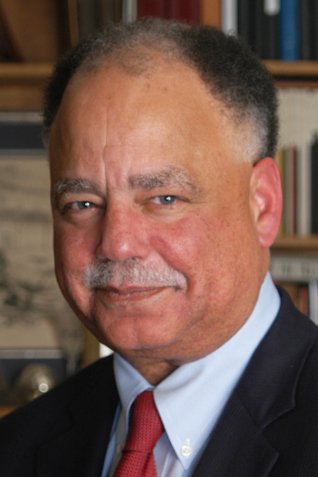 Gov. Andrew Cuomo and Mayor Bill de Blasio have come together to support a sustainable source of revenue for the Metropolitan Transit Authority bus and subway repairs. They have thrown their support at long last behind congestion pricing as the best option to raise money for the troubled transit system.
After putting aside their bitter rivalry, the governor and mayor released a 10-point plan last week that offers the best chance in years for an opportunity to lock in predictable, long-term sources of revenue to cover budget deficits and critical bus and subway capital improvements. The State Legislature faces an April 1 deadline to take up congestion pricing as part of the state budget.
The Cuomo and de Blasio plan will help hold the line but not totally eliminate the need for future fare hikes. Case in point: the MTA voted to hike fares in April, with a weekly MetroCard rising a buck to $33, and a monthly pass rising to $127, up $6 per month. The fare hike vividly illustrates this reality: the MTA needs both a revenue source for capital improvements as well as future fare hikes for day-to-day operations. That means New York City must take steps now to protect the working poor and low-income families.

After facing criticism for a slow start, the mayor has now committed to a plan to roll out the Fair Fares program to provide half-priced MetroCards to all New Yorkers living at or below the federal poverty level. The program is being phased in. So far, 45,000 employed cash assistance recipients were notified by mail and phone of their eligibility for MetroCard discounts. In April the program will be offered to an additional 85,000 employed food stamp recipients, and in the fall, it will reach another 84,000 New Yorkers below poverty including NYCHA residents, CUNY students and veterans. Starting in January 2020, half-priced fares will be available to all low-income city residents, an estimated 700,000 people. The discount, initially limited to 7-day and 30-day passes, will be good on pay-per-ride MetroCards starting mid-March.
The Community Service Society (CSS) led the campaign for Fair Fares and built, along with Riders Alliance, a strong coalition to advocate for half-priced fares for all residents at or below poverty. From CSS research we found that one in four low-income New Yorkers struggled with the cost of bus and subway fares, forcing many people to choose between a MetroCard and other essentials such as paying rent or buying food. City Council Speaker Corey Johnson championed Fair Fares, securing funds in the budget to pay for it. Relief is now on track for the lowest income city residents; like the trains it faced some delays, but most importantly we now have a clear timeline and plan to make transit affordable to those struggling hard to get ahead. New York City's program will be the largest by far of any reduced fare program for low-income transit riders anywhere in the country. And it is precisely the kind of game-changing progressive policy that the mayor can claim as a model for other big cities—like Washington, Boston, Philadelphia and Chicago—with large black and Latino populations who depend on public transit.