Community Calendar: March 14 - March 20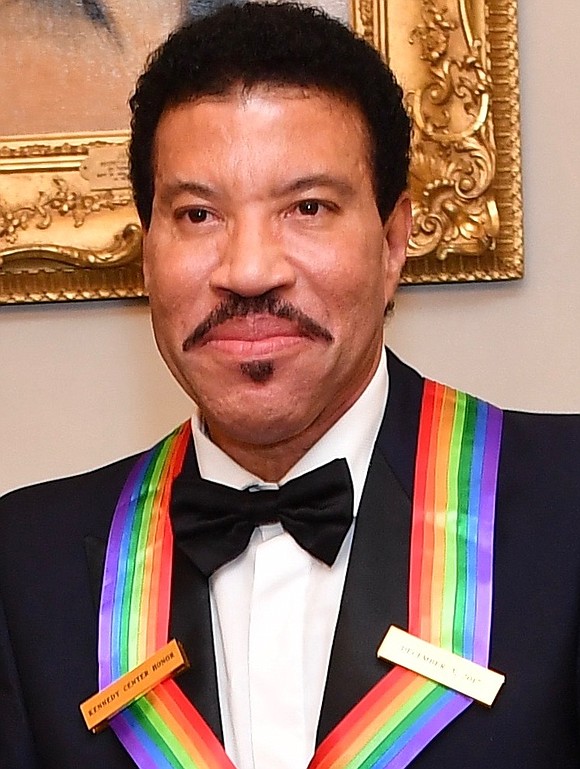 Greetings! As our GBE Women's Herstory Month 2019 marches past the Aretha Franklin tribute comes the news that Dionne Warwick, legendary Grammy winner, will release her first new album in five years. The album "She's Back" produced by her son, Damon Elliot, features 10 new tracks of new songs and pop/soul classic remakes; it will debut May 10. "She's Back" also features duets with MusiQ Soulchild, Kenny Lattinore and Bones, Thugs and Harmony. In addition, the recording will be packaged with a bonus disc of Dionne's 1998 album "Dionne Sings Dionne" which features her greatest hits, remastered for the package. The project will kick off the release of a brand-new rendition of "What The World Needs Now is Love" and an anticipated concert residency in Las Vegas April 4, 2019.
THEATER

Woodie King Jr.'s New Federal Theatre present, in association with Castillo Theatre, "Looking for Leroy" by Larry Muhammad. It's hard to overestimate the impact of playwright LeRoi Jones/Amiri Baraka. What's it like to be in his shadow? Now through March 31, Castillo Theater, 543 West 42nd Street, Manhattan. Thurs.-Sat at 8 p.m. plus Sat and Sun matinees at 2:30 p.m. For information call 866-811-4111 or visit castillo.org.
"Ain't Too Proud" is the electrifying new musical that follows The Temptations' extraordinary journey from the streets of Detroit to the Rock & Roll Hall of Fame. Five guys-one dream with a sound that would make music history. Written by three time Obie award winner Dominique Morisseau, directed by two-time Tony Award winner Des McAnuff ("Jersey Boys"), and featuring choreography by Tony nominee Sergio Trujillo ("Jersey Boys," "On Your Feet"), now brings the untold story of this legendary quintet to irresistible life on Broadway. In previews now. Opening night set for March 21. Imperial Theatre, 249 West 45th St, Manhattan. For more information, call 844-379-0370 or visit www.secureboxoffice.com/.
The Apollo Theater—Women of the World festival will be presented over four days in various spaces at the iconic cultural theater. The WOW festival runs from March 12-17 and will feature workshops, activities, programming and performances with artists, community leaders, writers, thinkers, activists, and leaders exploring a variety of issues across cultural, civic, and social boundaries with a focus on empowerment and activism. Participants include poet Nikki Giovanni, educator Johnnetta B. Cole; finance expert Suze Orman; musician Alice Smith; White House Correspondent April Ryan; comedian Mugga, and others to be announced. WOW Apollo will feature more than a dozen events, many of the events free or low cost. For more information, visit apollotheratre.org.
MUSIC
Kool & the Gang, Friday, March 15, 8 p.m.—Sound Waves at Hard Rock Hotel and Casino Atlantic, 1000 Boardwalk, Atlantic City, N.J. For more information, visit www.ticketmaster.com or www.hardrockhotels.com.
Johnny Mathis, Friday, March 15, 8 p.m.—Community Theatre NJ, 100 South St, Morristown, N.J. For more information, visit ticketmaster.com.
The Temptations and The Four Tops, Saturday, March 16, at 8 p.m., NYCB Theatre, 960 Brush Hollow Rd, Westbury, N.Y. For more information, visit ticketmaster.com.
Lionel Richie, Friday, March 22, and Saturday, March 23, 8 p.m., Etess Arena—Hard Rock, 1000 Boardwalk, Atlantic City, N.J. For more information, call 609-449-1000 or visit atlanticcitynj.com.