Legalization of prostitution in New York? Not on my watch!
REV. DR. QUE ENGLISH | 3/14/2019, 9:36 a.m.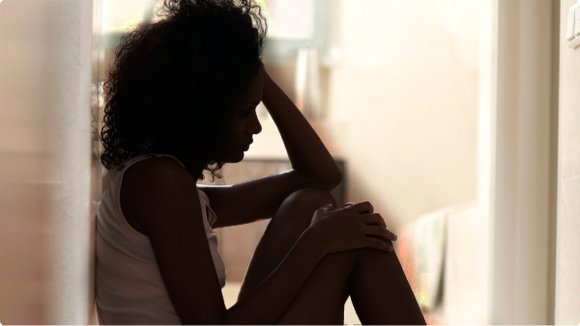 So, we're all hearing about a proposed bill that is poised to pass that would legalize prostitution in New York State.  Not on my watch!
In my organization, a mom disclosed that her 12-year old daughter had a close friend at school of the same age.  This close friend was acting as a facilitator for a trafficker—her mother. Another mother still lives with the trauma of her daughter who was raped, abused, starved and trafficked. These stories are becoming common place. And when we look at the ethnicity of trafficked victims, the FBI estimates that Black children, overwhelmingly girls, make up 55 percent of all prostitution-related arrests. Legalizing prostitution would exponentially grow that percentage, since New York would be sending the message to sex buyers that our girls are for sale in the free and legal market. 
So, when our elected officials are hoping to pass a law that would decriminalize prostitution wholesale, we have a serious problem. Senators Julia Salazar (18th District), Jessica Ramos (13th District), Brad Hoylman (27th District) and Assemblyman Dick Gottfried (75th District) have announced their plan to do so, and, if successful, this law would open the floodgates for sex establishments who want to set up shop in New York.  They're framing it under decriminalization of "sex work" but all it means is legalization of pimping, brothel owning and sex buying.  This proposal is nothing more than a smoking gun for what's to come. Prostitution is violence; not sex, not work.  And it is violence perpetrated primarily on Black and Brown women and girls.
Please know that we are working very hard with the NYPD and other city officials to make sure they stop arresting prostituted women. No one should be punished for their own exploitation. We are working with city agencies to make sure services are offered, from housing to medical to income-generating alternatives.  So much needs to be done to help this invisible population recover and thrive. But we also have to ask ourselves who are the agents perpetrating this harm? Who is harming and who is benefiting in the sex trade?  The sex trade is a business like any other: supply, demand and the push to make a profit.  How do pimps and traffickers make their money? Sex buyers.  Take away the demand and the business crumbles.
Those of us who remember Times Square during the 1970s have vivid images of African-American women lining up on 42nd Street and the surrounding red-light district like it was an auction block. We cannot go back to a New York that rolls out the red carpet for pimps, pornographers and traffickers. New York is already a global hub for sex traffickers and sex establishments—we can't condemn more vulnerable people, especially our youth, to dehumanization and violence with New York State's blessing. 
Decriminalize the victims by providing supportive services, not by aiding the sex buyers and pimps. New York can't protect the exploited if you pat their exploiters on the back and give them a key to the city. Our women, girls and LGBTQ youth are not for sale, New York.
We fought hard to get bills passed into law to protect victims and survivors of sex trafficking and with this being entertained we will now lift the protections that have been put in place.  We cannot have it both ways.  It will not work. It will never work.  We must look at the ramifications this will have on our city and state at large.  This does not mean we do not care for those who feel this is the only choice they have.  It means we need to focus on what we can do to provide the economic empowerment they need in order to survive.