Legalization of prostitution in New York? Not on my watch!
REV. DR. QUE ENGLISH | 3/14/2019, 9:36 a.m.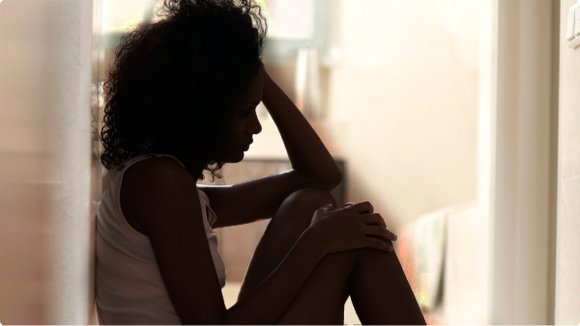 Growing evidence shows the catastrophic effects of decriminalization of the sex trade.  The German government, for example, which deregulated the industry of prostitution in 2002, has found that the sex industry was not made safer for women after the enactment of its law.  Instead, the explosive growth of legal brothels in Germany has triggered sharp increases in sex trafficking and helped organized criminal networks to thrive. Older estimates indicate that roughly 400,000 women and members of the trans community, mostly from the poorest Eastern European countries and the global south, are servicing 1.2 million men every day. A German trade union estimates that the industry generates around 14.5 billion euros annually (roughly $16.5 billion). Legalization has produced flat rate brothels and mega brothel chains, offering men menus with sexual acts galore.
For example, for the grand opening weekend of a brothel near Stuttgart, "management" offered a deal (70 euros for the day/100 at night) that attracted about 1,700 men bussing in from near and far. The sex buyers could then post on internet chat rooms the quality of "services." A number complained that the women were no longer as fit for use after a few hours. At closing time many of the women "collapsed from exhaustion, pain, injuries and infections, including painful rashes and fungal infections that spread from their genitals down their legs."
In 2003, New Zealand decriminalized prostitution as well.  A 2005 report revealed that the number of unregulated brothels had increased and that there were significantly higher reported incidents of violence—including murder—against prostituted women. Rather than reducing the number of children exploited in the sex industry, both New Zealand Commissioner for Children, Dr. Cindy Kiro, and Inspector Gary Knowles of the Christchurch, stated that there has been a noticeable rise in the number of sex-trafficked children since the law passed. It is reported that girls as young as 12 are bought and sold on the streets, sought mostly by men wanting unprotected sex. Police in Wellington have also reported that the age of prostituted women has declined since the Act.
In the Netherlands, where legalized prostitution generated a proliferation of organized crime in the sex industry, many Dutch cities have closed their legal prostitution zones because of rampant violence. In 2006, 37 prostitution venues in Amsterdam were closed when the city council determined that they were run by sex and drug traffickers. Europol investigations revealed that pimps and brothel owners were collaborating with traffickers to bring women into the country.
Up to 90 percent of women in both Dutch and German brothels are populated with these trafficked women.
In 2008, the National Police Service was commissioned by the National Prosecutor's Office to investigate the status of prostitution in the Netherlands. The report, entitled "Beneath the Surface," documented that criminal gangs, working as pimps and bodyguards, had been using extreme violence against women in the legal, licensed supposedly safe sector of the industry for years. 
Former Amsterdam Mayor Job Cohen stated "It appeared impossible to create a safe and controllable zone for women that wasn't open to abuses by organized crime." Despite all of this, city council efforts to repeal legalization have continued to fail because big business interests of the sex industry and the significant taxation and tourism profit trump concerns for those harmed by the industry.