FORTUNE, LADY GOT CHOPS, CARNEGIE, SANABRIA AT WBGO, O'NEAL BLAZES
Ron Scott | 3/21/2019, midnight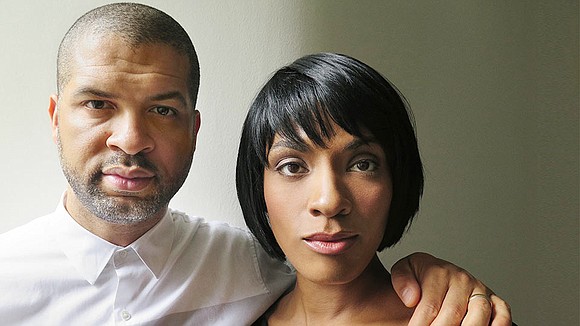 To carry on the legacy of his former band mate, Sonny Fortune, the trumpeter Kamau Adilifu Quartet will present a concert in his honor March 22 at 7:30 p.m. at The Leonard Nimoy Thalia at Symphony Space (West 97th Street & Broadway, Manhattan).
The concert is inspired, in large part, by the recent passing of saxophonist Sonny Fortune (10/25/18). Adilifu was a member of Fortune's first quintet in the early 1970s. They were closely associated for about a decade with Adilifu appearing on a number of the saxophonist's album recordings. Fortune also appeared on Adilifu's maiden voyage album as a leader. He last performed as part of Fortune's band in 2013, at the NYC jazz club Smoke.
"I consider my association with Sonny to be the most important of my career and the loss of such a good friend and longtime colleague has been monumental," stated Adilifu. "This concert is dedicated to that association and the memory of the man."
However, the program will not include songs directly associated with Fortune. The intention will be to replicate the style and passion that distinguished the music played by Fortune's quintet when Adilifu contributed to the groove. It was a style characterized by intensity, spirituality, musical mastery, and a strong sense of swing.
Pianist Michael Cochrane, bassist Calvin Hill, and drummer Darrell Green join Adilifu.
When it came to playing alto saxophone Sonny Fortune was one of the best. Although he was efficient on the tenor, baritone and clarinet, he found love and a relentless proficiency in playing alto, soprano and flute. A year or two before his passing he shared with me his contentment with finally being at one with his flute. His comment was somewhat ironic for me since his flute interpretation of "Invitation" (Invitation, WhyNot 2000) was one of the best versions ever recorded but Fortune was a perfectionist like his guru John Coltrane.
Despite Fortune's tenacity and undisputed talent, he never received the accolades or club dates he deserved while living as a true legend although many testaments followed upon his death.
"I don't believe enough was said about Sonny in remembrance and I hope my concert does a little bit towards rectifying that," said Adilifu.
For more concert information please visit http://bit.ly/kamau-sonny
While the Red Baron and his ship of fools are battling for a wall of division and hate, Carnegie Hall is in the midst of their citywide festival "Migrations: The Making of America" which traces how large-scale movements of people—both to and within our country—have helped shape American arts, culture and society. It is Carnegie Hall's largest festival with over 100 New York City events.
The festival events examine the musical legacies of three migrations: the crossings from Scotland and Ireland during the 18th and 19th centuries; the immigration of Jews from Russia and Eastern Europe between 1881 and the National Origins Act of 1924; and the Great Migration exodus of African-Americans from the U.S. South to the industrialized cities of the Northeast, Midwest, and West from 1917 into the 1970s. With performances of bluegrass, old-time, klezmer, Yiddish musical theater, blues and jazz. Carnegie Hall celebrates the American musical traditions that flourished as a result of these migrations.