Horoscopes with Ashley's Aquarian Age, March 21-27
Ashley Brockington | 3/21/2019, midnight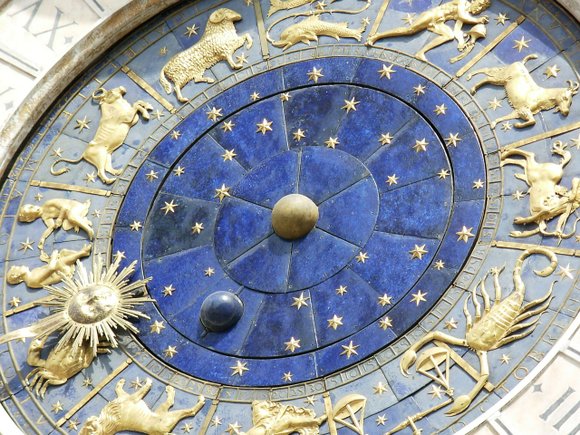 The question for the week is this: Where are you having trouble asserting yourself? Where are you feeling stifled? And who are your secret (or not so secret) teachers? We're taking a look at Chiron this week, the wounded healer who is hanging out with the sun for a day or two (around the same time as the full moon). Welcome to spring everyone. It's time to plant your dream seeds!
Aries:
If your Aries is rising, the Sun and Chiron are conjunct in your first house of self, and the full moon is illuminating your house of the other. Someone in your life is presenting you with a glorious AFOG. That's Another F-ing Opportunity for Growth. Yay. You will get to practice sticking up for yourself while simultaneously deeply listening to the angel that is getting on your last nerve. Good luck!
Taurus:
We've got a situation at work, Taurus. You may feel suddenly energized to make changes to your work routine. Consider who you can selflessly serve this week. You have the power to make changes. Repeat after me. I am not a victim. You may feel out of control. Good work that you started two weeks ago may bear some fruit.
Gemini:
Friend groups and social circles are where the full moon vibes will be felt for you. The Libra moon is in your fifth house of art, love and children. Kids may feature as teachers this week so listen closely. From the mouths of babes and all that. If you have friends with children, hang around them. If someone asks you to babysit, say yes!
Cancer:
This week's full moon may bring up some Daddy issues, Cancer. If you've been chasing after Daddy's approval after all this time, stop it! It's time to appreciate you for you and to define yourself free of the parent's gaze. Authority figures may get on your last nerve this week, but be a detective because profound lessons can be found here.
Leo:
Where is your search for truth taking you, Leo Rising? Do you hide your beliefs from the world or are you an out and proud atheist (or whatever)? It's ok to talk about what you believe (maybe not at work). This week, get clear on how your personal philosophy of life guides you. What do you believe and how do you live from that place?
Virgo:
You will want to treat yourself to that thing you've been eye-balling for two weeks. That thing you're not sure is in the budget. Well, treat yourself, Virgo Rising. You may need a little retail therapy to counteract that power struggle you're dealing with. If you are dealing with loss, sit with it. Feel your grief and be ready for the renewal that follows.
Libra:
You may feel like you cannot find your voice in the face of a worthy opponent. A lover or boss, perhaps. Or maybe even a best friend. The full moon in Libra brightens up your persona. People near you will feel your glow and feel seen, heard and treated fairly by you. Say what you need to say without any defense. Stand powerfully in non-attack mode.