URBAN AGENDA: Help New Yorkers Fight Back Against Deceptive Student Loan Industry Practices
David R. Jones, Esq., President and CEO of the Community Service Society of New York | 3/21/2019, midnight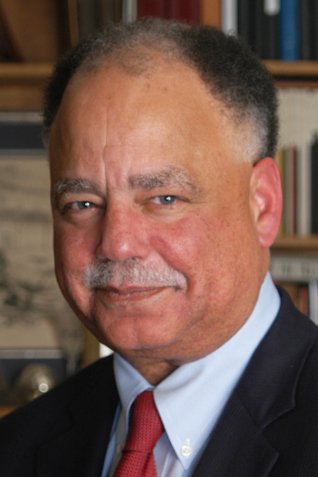 Recently, I have been using these pages to raise the alarm on New York's growing student loan debt crisis, and the urgent need for the state to do something about it. The reasons should be obvious.
The average student loan debt in the state is approximately $38,000, according to the national Student Borrower Protection Center. For people carrying such a financial burden trying to rent an apartment, buy a home, build wealth or save for retirement is a struggle. In addition, borrowers in New York's lowest income communities have a student loan default rate of 20 percent.
Research also shows that black and Latino borrowers are negatively impacted by their experiences with for-profit colleges. According to an analysis of data published by the Center for American Progress, after five years of attempted repayment of their student loans, forty-one percent of all borrowers in default attended for-profit colleges.

But there are signs of hope that help may be on the way for the nearly 2.4 million New Yorkers with outstanding student loan debt.
Last week, New York's State Assembly, thanks to the leadership of Assembly Banks Committee Chair Ken Zebrowski, approved funding for a comprehensive, statewide Student Loan Consumer Assistance Program (SLCAP) to assist consumers with their student loan debt.  The program would provide unbiased information, direct personalized assistance, and where needed, legal assistance to individuals struggling with student debt free of charge. The goal of the program is to help student loan borrowers effectively manage their student debt, improve their financial health, and avoid other outcomes that could hinder them for years.
The Community Service Society (CSS) proposed the creation of SLCAP. Currently, we help clients looking for help with their student loan debt through our Financial Coaching Corps (FCC) program. Based on our experience working with clients we noticed that most student loan problems arise from a lack of knowledge rather than a lack of resources. It also painfully apparent that the federal government under the Trump Administration has retreated from its loan servicing oversight and enforcement responsibility, placing millions of borrowers at risk.
A recent report by the USDOE Inspector General examining the practices of the nine private companies authorized to service federal student loans found that oversight of loan servicers was lax. In other words, instead of rooting out fraud and abuse in the loan servicing sector, the Trump Administration was acting to shield these companies at the expense of consumers and taxpayers.
A brief selection of our client cases shows the burdensome impact that student loans, and lack of assistance and information, have for New York residents:
One of our clients is a young woman who began college at CUNY where she earned an associate degree. When she was unable to meet the financial demands of the school, she returned home where her loans fell into default status. When she asked for help from her assigned collection agency, she was asked to pay hundreds of dollars to correct the default. She met with a CSS financial coach who intervened and guided her to an option that cost nothing and brought her loans out of default. She is now on an affordable repayment plan and looking into returning to school.