Community Calendar: March 28 - April 3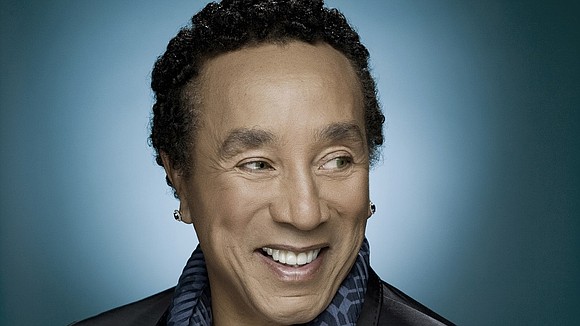 Greetings. As we close our GBE Women's Herstory Month 2019, we sadly announce yet another passing of an iconic figure on the NYC landscape with the transition of popular, award winning host-creator of the "Open Line," the legendary, award winning host, Bob Slade of WBLS-FM. With condolences to all. He will be missed.
THEATER
Woodie King Jr.'s New Federal Theatre presents, in association with the Castillo Theatre, "Looking for Leroy" by Larry Muhammad. It's hard to overestimate the impact of playwright LeRoi Jones/Amiri Baraka. What's it like to be in his shadow? Now through March 31, Castillo Theater, 543 West 42nd Street, Manhattan. Thurs.-Sat at 8 p.m. plus Sat. and Sun. matinees at 2:30 p.m. For information call 866-811-4111 or visit castillo.org.
"Ain't Too Proud" is the electrifying new musical that follows The Temptations' extraordinary journey from the streets of Detroit to the Rock & Roll Hall of Fame. Five guys—one dream with a sound that would make music history. Written by three time Obie award winner Dominique Morisseau, directed by two-time Tony award winner Des McAnuff ("Jersey Boys"), and featuring choreography by Tony nominee Sergio Trujillo ("Jersey Boys," "On Your Feet"), the musical brings the untold story of this legendary quintet to irresistible life on Broadway. Imperial Theatre, 249 West 45th St., Manhattan. For more information, call 844-379-0370 or visit www.secureboxoffice.com/.
Shades of Truth Theatre/Voza Rivers Heritage Theatre Group/Harlem Advocates For Seniors present "MLK: Up Close & Personal" (from childhood to the March On Washington) featuring Michael Green as Rev. Dr. Martin Luther King Jr. Friday, March 29 at 6 p.m. Rayman and Flanagan Furniture, 100 West 125th St. (near Malcolm X Blvd.), Harlem. Free admission. RSVP @ eventbrite.com. Contact: Michael Green at 646-488-9576.
"White Noise" Suzan-Lori Parks' world premiere play about race, friendship, and our rapidly unraveling social contract. Anspacher Theater, 425 Lafayette Street, Manhattan, through Sunday, Apr 21. For info, visit: www.broadway.com/shows/white-noise.
MUSIC
Bobby McFerrin, Thursday, March 28 through Saturday March 30, 8 p.m. and 10:30 p.m., Blue Note, 131 W 3rd St., Manhattan. For info, visit www.ticketmaster.com.
The St. George Theatre 89th anniversary red carpet gala and benefit concert in Staten Island presents one of the most successful groups of all time, The Mighty O'Jays! Saturday, March 30, 8 p.m. (doors open at 7 p.m.) The O'Jays have been inducted into the Rock & Roll Hall of Fame, the Vocal Group Hall of Fame, and the Grammy Hall of Fame. The annual red carpet gala serves as the principal fundraiser for St. George Theatre Restoration Inc. and features a pre-show cocktail reception, prime seating. The Georgie award presentation, and an after-party in the grand-mezzanine lobbies with open bar, hors d'oeuvres and dance music. The first 12 rows are reserved for gala attendees. For more information regarding the gala including purchasing gala tickets and prime seating, sponsorships and journal ads, please call 718-442-2900 x 504. For reservations visit www.stgeorgetheatre.com.
Smokey Robinson, Saturday, March 30 at 8 p.m., Borgata Casino Event Center, 1 Borgata Way, Atlantic City, N.J. For info, call 800-515-2171 or visit boxofficeticketsales.com.