Dance Calendar April 2019
CHARMAINE PATRICIA WARREN | 3/28/2019, 5:19 p.m.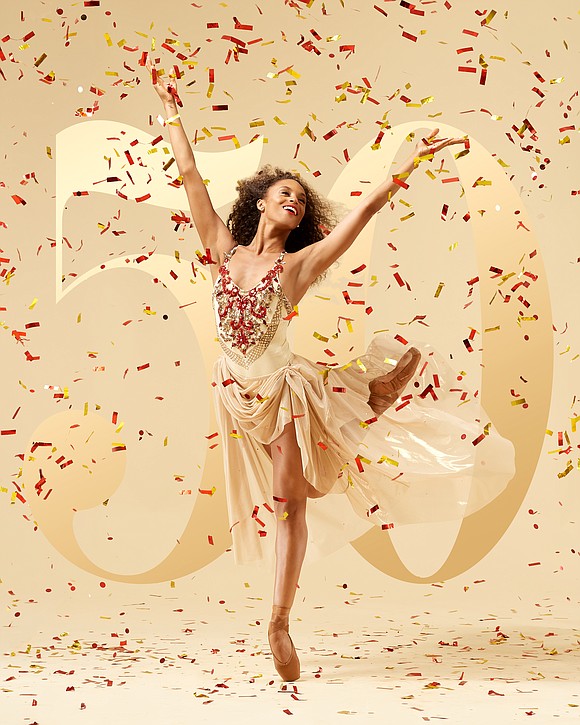 ALSO THIS MONTH:
April 4–6: Kyle Abraham in collaboration with his company, A.I.M, brings the acclaimed evening-length, 2011 work, "Live! The Realest MC," to NYU's Skirball Center after a year and a half of international touring. Inspired by both the story of Pinocchio and an early solo titled, "Inventing Pookie Jenkins," "Live!..." "…takes a darkly humorous approach to gender roles and masculinity in the Black community and the quest for acceptance in the world of hip-hop celebrity," according to the release. For more information visit www.nyuskirball.org.

April 4–6: Senegalese-born dancer, Omari Mizrahi, performs his new work-in-progress, "Crossroads" as part of Gibney's "New Voices Spotlight" series. For more information visit www.gibneydance.org.
April 10: Davalois Fearon/Davalois Fearon Dance performs as part of the Pentacle Dance Series at the Rubin Museum of Art's site-specific works aimed at reflecting the theme of "Power—Within and Between Us," which the Rubin will explore through exhibitions and programs all year long. For more information visit www.rubinmuseum.org

April 24: Antonio Ramos/Antonio Ramos & the Gangbangers as part of the "Pentacle Dance Series" at the Rubin Museum of Art's site-specific works aimed at reflecting the theme of "Power—Within and Between Us," which the Rubin will explore through exhibitions and programs all year long. For more information, visit www.rubinmuseum.org

April 1–29: The free, on-going Movement Research at the Judson Church performances will feature: Rodney Bell, mayfield brooks, Lisa Parra, Ogemdi Ude, David Zambrano (May 1); Gabriella Carmichael, Caroline Garcia, NiNi Dongnier | FIELD MOTION, Diana Crum (May 8); Paul Singh / Singh & Dance, Sarah A.O. Rosner, Te Ao Mana, Cathy Weis (May 16); Oluwadamilare Ayorinde, Janeill Cooper, K.Go, Ye'ela Wilschanski (May 22); and Deborah Afuang, Meredith Glisson, LVJ Performance Co, Thomas Tyger Moore & Adrianne Ansley (May 29). For more information visit www.movementresearch.org