Menthol cigarette debate continues!
DEIDRE SULLY | 3/28/2019, midnight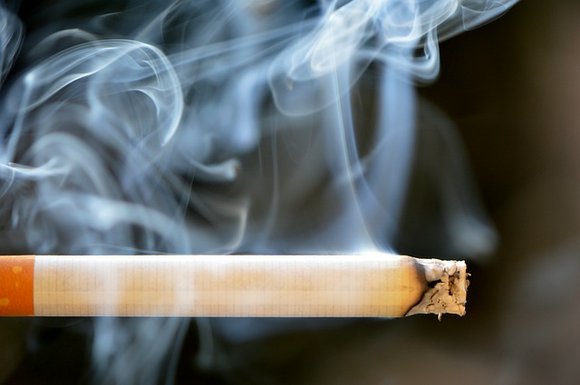 Smoking rates have hit a record low across the country thanks to shifting public attitudes and stringent policies. However, current regulations that address some tobacco products and not others have caused certain communities to be left behind. One tobacco product in particular stands out: menthol cigarettes. People of color are more likely to be smokers who use menthol cigarettes. And therein lies what has burgeoned into a public health problem that can no longer be ignored, particularly among African-Americans.
Menthol-flavored tobacco products are not subject to the same rigorous regulation as other tobacco products and flavors. Addressing the issue of menthols and poor health outcomes associated with their use will right a wrong that should have been addressed 10 years ago. In 2009, both the FDA and New York City took much-needed action to restrict the sale of flavored tobacco products but did not include menthol, therefore failing to protect smokers—especially Black smokers—from the unique dangers of menthols. This injustice, coupled with decades of multi-layered targeting from large tobacco companies, has contributed to a menthol cigarette usage rate among Black smokers of 85 percent compared to only 22 percent of white smokers.
Since the 1960s, the tobacco industry has aggressively marketed menthols to Black communities, driving higher rates of use. This targeting continued even after the 1998 Master Settlement Agreement, a provision of which placed restrictions on the sale and marketing of cigarettes by participating cigarette manufacturers. From 1998 to 2002, EBONY magazine was nearly 10 times more likely to contain an advertisement for menthol cigarettes than PEOPLE. As a young girl, I remember kneeling at my grandmother's coffee table and even waiting in the beauty shops flipping through many issues of the magazines well-known and dear to Black women and seeing the menthol tobacco ads meant to convince me that these were "cool & refreshing" products.
Beyond trying to attract African-American adult smokers, certain menthol brands intentionally targeted youth—menthol is known to be the flavor that initiates new smokers. For example, the Newport brand, recognizing that younger smokers are attracted to menthols but prefer a lower menthol content, began advertising using photos of young people from a variety of races engaging in fun, social activities. Newport, with a 55 percent share of the menthols market, continues to use this strategy today.
The tobacco industry's pervasive tactics don't stop at direct advertising. The industry's sordid history of attempting to influence historically Black institutions—including civil rights, religious, education, political, and community development organizations—such as through sorely-needed funding or organizational support, is well-documented. Some of these institutions, like the NAACP, have since divested from receiving funding from the industry and joined with public health advocates to spread awareness and education about the dangers of menthol tobacco products in the Black community.
Black political figures have also been key targets. According to the Center for Responsive Politics, in 2014, tobacco companies donated more than $100,000 to Black lawmakers and affiliated political action committees. Spending both enormous time and resources to make these products popular, the tobacco industry successfully established menthols as a mainstay among Black smokers.