Black elected officials silent on Chanel Lewis case?
NAYABA ARINDE Amsterdam News Editor and CYRIL JOSH BARKER Amsterdam News Staff | 5/2/2019, 10:50 a.m.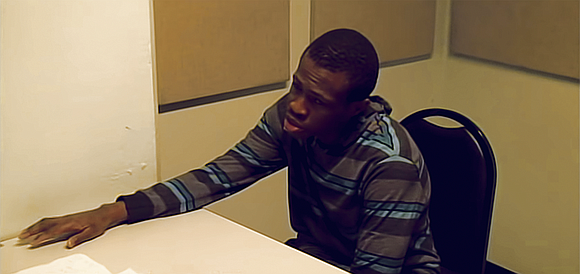 A week after the sentencing of Chanel Lewis, speculation continues among Black New Yorkers over Lewis' conviction with many maintaining his innocence.
Skeptics continue voicing doubt that Lewis raped and murdered Karina Vetrano in Howard Beach, Queens alleging that his confession was coerced and that his DNA was fraudulently linked to the white female victim.
"Investigators ordinarily start with the families and friends in a murder or violent crime investigation, because everybody knows that most violence is committed by a person closest to you," retired detective Marquez Claxton stated.
Buzz seems to be especially vocal on social media.
"They just want to hold someone for the crime before they go out and find the right killer," one woman posted.
Queens County Judge Michael Aloise sentenced Lewis to life in prison with no parole.
Claxton, the founder of the Black Law Enforcement Alliance, said that he was not surprised that Aloise did not consider a mistrial despite the talk of an anonymous letter, and jury misconduct and pressure.
"The system very rarely auto-corrects itself. It validates itself."
Asked on Wednesday, May Day, if she was seeking an appeal of the verdict, Veta Lewis replied, "Most definitely." The mother of four said that she is fully committed to seeking an appeal for her son and fighting for her youngest child with everything in her.
Assemblyman Charles Barron said the appeals process is starting.
"His mother is going to set up a meeting with lawyers to see what's happening with the appeal," Barron said.
Meanwhile, Barron and his wife, Councilmember Inez Barron, have been the only Black politicians heavily involved in the case. Many in the community are questioning why more aren't involved.
The Assemblyman noted that State Assembly Speaker Carl Heastie spoke with Lewis' mother, Veta, during a phone call. However, there has been no word from State Attorney General Letitia James or Public Advocate Jumaane Williams. Both are Black and hold state and citywide office but are not involved in the case.
Barron said many Black politicians are scared to get involved in the Lewis case because of fears it could hurt them from reaching higher office. Unlike cases involving police shootings of unarmed Blacks, what Barron calls "safe cases," DNA evidence and Lewis' alleged confession complicate things.
James is currently making headlines over her investigations of the National Rifle Association and Facebook over email contacts the social media company had without users' consent.
"Their silence has been deafening," Barron said. "It's a shame they have not come out to support the family. Tish James made history being elected the state's first Black attorney general but didn't prosecute the four police officers who shot and killed Saheed Vassell nine times."
Williams was elected earlier this year as the city's public advocate and has not spoken on the Lewis verdict or sentencing. Barron believes Williams is afraid that getting involved could cost him votes if he decides to run for mayor.
"My question is, are we making progress when we put Blacks in these positions of power and they don't render any justice?" he asked. "This is a case that takes audacity and courage. These politicians' ambitions are taking priority over the justice for our people."