Community Calendar: May 2 - May 8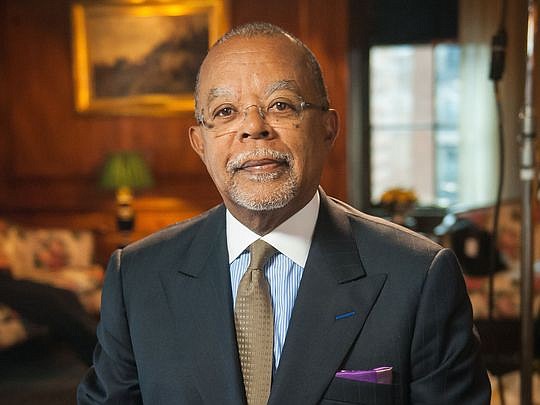 Greetings! Robert Ross Williams' film documentary "The Apollo" kicked off the Tribeca Film Festival in Harlem with a premiere held at the World Famous Apollo Theater. The film celebrates the role and impact of the Apollo in changing Black culture, American life and entertainment. A celebration of past, present and future. Visit: www.apollotheatre.org.
THEATER

"Ain't Too Proud" is the electrifying new musical celebrating The Temptations' extraordinary journey from the streets of Detroit to the Rock & Roll Hall of Fame. Five guys-one dream with a sound that would make music history. Written by three time Obie award winner Dominique Morisseau, directed by two-time Tony award winner Des McAnuff ("Jersey Boys"), and featuring choreography by Tony nominee Sergio Trujillo ("Jersey Boys," "On Your Feet"), now brings the untold story of this legendary quintet to irresistible life on Broadway. Imperial Theatre, 249 West 45th Street, Manhattan. Now through July 31. For information, call 844-379-0370 or visit: www.secureboxoffice.com.
"A Walk Into Slavery" a multi-media meditation about reconnecting with one's ancestors and redefining one's purpose. While visiting Africa, Hollis King an international photographer encounters the slave dungeons of West Ghana—the final stop for many before their Trans Atlantic journey into slavery in the Americas. One week only! April 30 through May 4 presented by The Billie Holiday Theatre The New Dance Space, Restoration ART 1368 Fulton Street, Brooklyn.
MUSIC
Rock Solid Women: Nona Hendryx with Divinity Roxx and Special Guests, Thu, May 9 at 7 p.m., Gramercy Theater, 127 East 23rd Street, Manhattan. For information, visit www.ticketmaster.com.
Mavis Staples, Thu, May 9 at 8 p.m., Apollo Theater, 253 West 125th St. in Harlem, USA. For information, visit www.ticketmaster.com.
The Temptations & the Four Tops, Thu, May 9 at 8 p.m., Bergen Performing Arts Center, 30 North Van Brunt St., Englewood, NJ 07631. For information, visit www.ticketmaster.com.
Mother's Day Music Festival with Maze Featuring Frankie Beverly, Sat, May 11 at 7 p.m., 2301 Boardwalk Hall, Atlantic City, N.J. 08401. For information, visit www.OnlineCityTickets.com.
Keith Sweat, Saturday, May 18, at 8 p.m., NYCB Theatre at Westbury, 960 Brush Hollow Road Westbury, NY 11590. For ticket information, call (800) 854-2196 or visit www.westbury-theatre.com.
DANCE
Alvin Ailey Dance Theater, May 10 through May 12 at 8 p.m., New Jersey Performing Arts Center, 1 Center Street, Newark, N.J. 07102. For ticket information, call (800) 854-2196 or visit www.performingartscenternewark.com.
FILM
"Amazing Grace." The "Queen Of Soul" Aretha Franklin in all of her glory, captured in this historic film documentary is now in theatres for the world to witness. The historic live recording was filmed at The New Bethel Church in Watts, Los Angeles, in 1972. Check theaters.
COMEDY
Monique's Mother's Day Comedy Special Live at the World Famous Apollo Theatre. Sat May 11 at 8 p.m.—only NYC area appearance. The multi media stand up queen, Oscar winning actress hosts and evening with Tone X and Friends. For ticket information, visit www.apollotheater.org.
BOOKS
The Schomburg Center launch of "Black Is Beautiful" by Kwame S. Brathwaite: Tuesday, May 14, 6:30 p.m. The launch event will feature a conversation with Archive Director Kwame S. Brathwaite, author and historian Tanisha C. Ford, former Grandassa Model Eunice Townsend, and moderated by curator, writer and social activist Kimberly R. Drew. 515 Malcolm X Boulevard, in Harlem. For information, call 917-275-6975.